Hummingbirds have been hanging out by the flowers growing out of the hastas! Exciting! I should put out a legit feeder for them. They're so fun to watch. Here's a super awesome photo I took of one (circled in red, in case you can't find it, ha):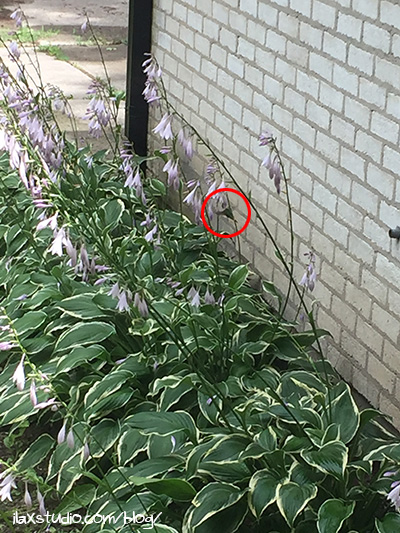 We had friends over last weekend and I was excited to use our new lawn furniture and eat lunch outside! Only, all you had to do was step outside to start dripping in sweat. So… we ate inside. Ha. But I am happy we got some outdoor seating. Hopefully we will have some opportunities to use it next month.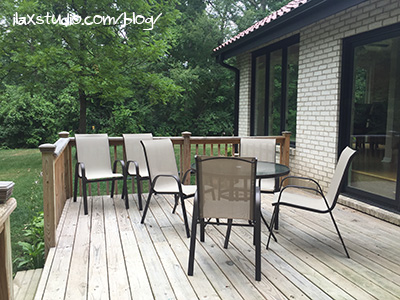 I finished knitting a bunch of wash cloths. I thought about saving them for housewarming gifts, but decided to mail them to my Grandma to sell at her church's farmers market booth. The pattern is ZickZack.
Shelley helped me pick out needles to start knitting socks! August is going to be busy with house projects, so I hope I can give it a try in September.
I'm sad to be missing the Movin' Shoes Full Moon Run (5K) tonight in Madison with Rachel! We've run it the last three years together! But it just doesn't make sense with my schedule this year. I hope she has a great race!!!
By