Let's just pretend it hasn't been over two months since the last Friday Question… sheesh!
Do you get a Christmas stocking or prepare one for anyone in your family?
"Santa" still gives me one (sometimes I get it early or late though) and when Steven's family visits, I put together stockings for them.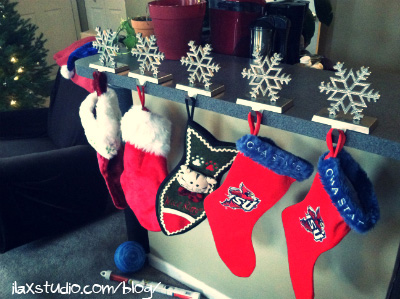 I don't know what it is about the dang stocking, but I just get such a kick out of putting them together for the boys. I think it's because I have such great memories of going through my stocking when I was a kid. We got to look through them as soon as we woke up, and Santa always put the best things in there! I hope my stocking recepients feel the same way… 
By