On Monday, Steven said goodbye and was heading out the door for work when I called to him, "Wait! Don't I get a goodbye kiss?!"
So he walked over for one. 
And shocked me on the lips. Ouch! 
Ha ha. It's that time of year. It's dry. We're all picking up static electricity. Poor Data has it the worst. You can see his fur light up if you pet him in the dark.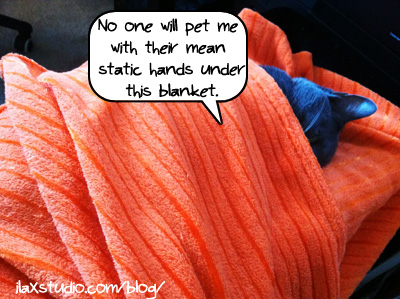 And my hands! What the heck! Every year. EVERY DANG YEAR! The right one is waaaaaaaaaaaaaaay more dried out than the left one. Gosh, it hurts so much.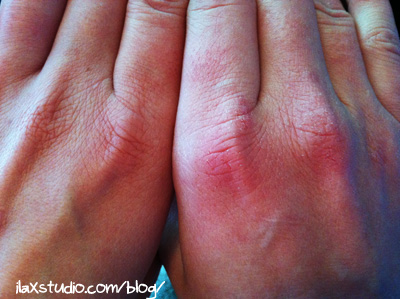 What do you people do so you don't get all dried out when the humidity and temperature drop? Use humidifiers? Actually use lotion? 4za <—-added text from Data
Hmm, maybe the lotion thing would be a good start. Muah ha ha. 
By