In late January I told my snister I got her something for Valentine's Day – "I sent you a Valentine's Day gift! So if something arrives that doesn't have a 'from' on it, but you're pretty sure that it's from me, it is."
That same day, she told me that she also sent me something for Valentine's Day. Aww! 
Her gift for me arrived first. When I saw it was in a styrofoam case and had instructions to open it carefully, I had a feeling… a feeling we got each other the same thing. 
Yep! We both sent each other custom mugs!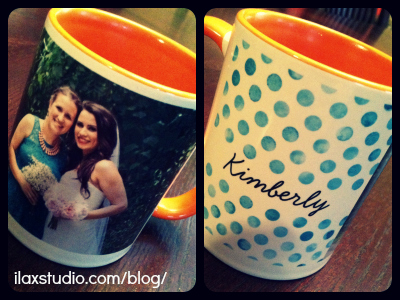 Ha ha, great minds think alike, and all that! (Her mug arrived two days later and we totally giggled about getting each other something so similar! TWINZ!!!)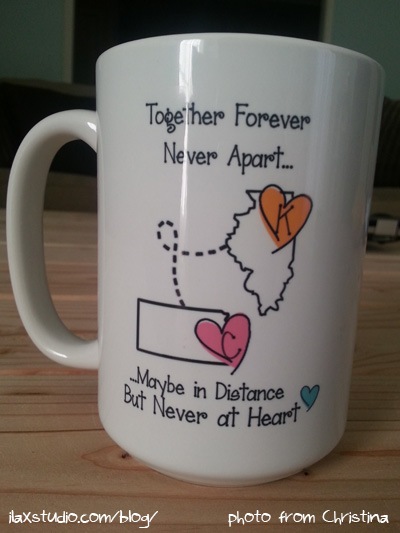 I kind of love mugs. I've written about it before, and since then, um, my collection has expanded a bit. I swear though, I've only purchased a few mugs since writing that. Almost all of them are gifts! And I did recently donate all of our matching ones to Goodwill. We never used them – they were too boring (and small)! 
I know that a lot of you are a little mug obsessed, too, which makes me feel better for not being alone in my craziness! 
I can't take credit for the awesome mug I got my snister, though! My running partner, Kelly, actually told me about finding those mugs on an etsy site, and wanting to get one for her bestie*. I looked at them and thought they were so cute I got one for my snister and one for my bestie in Texas. 
*This post is coming a bit after Valentine's Day because I waited to post this after Kelly got the mug and gave it to her bestie, who reads my blog. Would've hated to spoil the surprised for her!
By