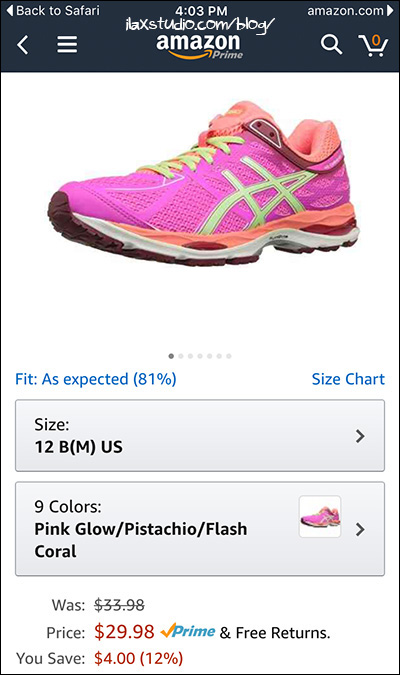 Thank you, ShoeKicker, for notifying me of the deal! I am surprised the shoes were still available when I saw the notification email three and a half hours later. Lucky me!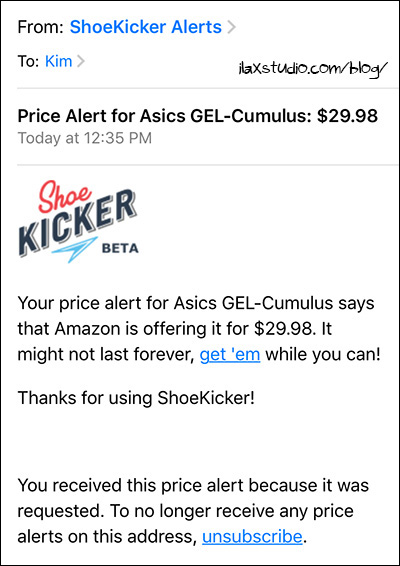 Even though I have running shoes waiting to be used in storage, I couldn't pass up $30 a pair – no way! And somehow, I got Amazon Prime savings, so my total before taxes ended up being $26.98 a pair! Score!!! Soooooo many exclamation points! Ha.
Now, for the heat to die down, so I can really ramp up the miles and use those bad boys. Oh wait, we're just getting started with the super nasty heat here! Oh, summer.
By