WARNING! This post contains spoilers… or rather, it eludes to the truth about Santa Claus. You've been warned!
Growing up (or even now), did (do) you get gifts from Santa? Were all of your gifts from Santa, or just some of them (and some from your parents)?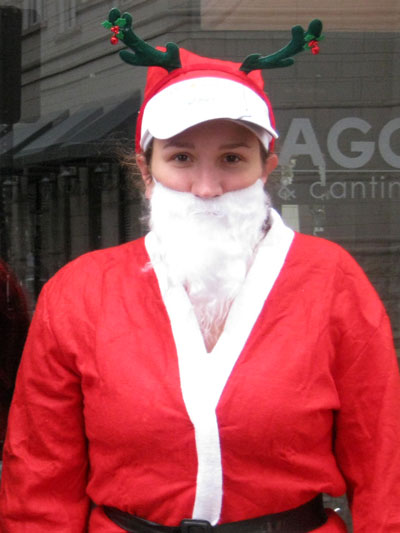 Good thing I didn't ask this question again
I think I need to explain this question a bit better. Gina and I were chatting this week about how different families "do" Santa gifts. When she was a kid, all of her gifts at home were from Santa – none from her parents. But when I was a kid, we received gifts from Santa, and from our parents. If I remember correctly, we were allowed to open our stocking from Santa before our parents got out of bed. And there was a gift from Santa wrapped in Santa paper (which maybe we got to open early too?). But the rest of the gifts at home were from our parents, and we had to wait for them to get up to open them*.
I was surprised to hear some kids only got gifts from Santa. Gina was surprised to hear that I got gifts from Santa and my parents!
And yes, "Santa" still gives me a stocking… I love stockings!
*As you know, they were not sleeping in, we were just up at the crack of dawn on Christmas morning!
By
40 Responses to "Friday Question #220"