I decided to register for my first triathlon – Ironman 70.3 Lawrence! I've never done a triathlon before, but I am a decent runner, and somewhat strong on the bike, so it shouldn't be too hard to figure out the swimming part by race date in  June, right?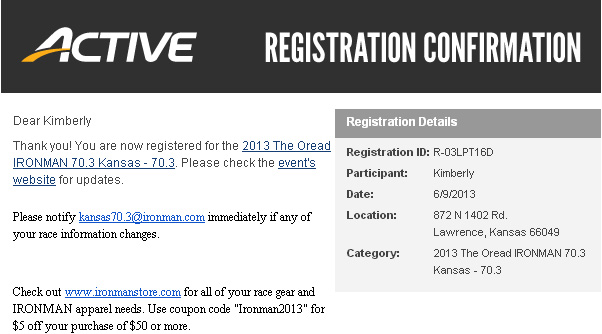 Ha ha ha. Just kidding, guys. I am registered on a RELAY team. I won't be doing this race on my own, I'll be doing it with these two fools -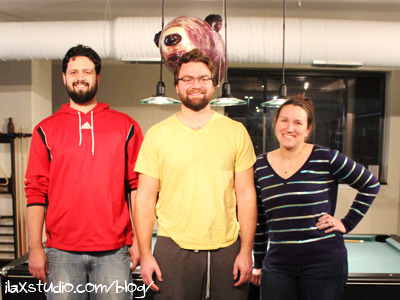 my brother-in-law Andrew, and my sister's fiancé, Will. The three of us have been talking about doing a tri relay together for awhile. So when Will suggested Ironman 70.3 Lawrence, and my schedule was free, I was in! Andrew was on board right away too!
I have actually participated in a sprint triathlon relay as the runner before, and had a lot of fun. I'm looking forward to this event and may make it my goal race of the year, despite the fact that I will be running in the Kansas heat in an afternoon in June. Yeah. I'll probably rethink that later. 
Have you participated in a triathlon relay before? Or any relay?
We were in Kansas City this weekend for our belated holiday celebration with Steven's family, and there was much to be discussed in regard to racing! Andrew and I will be doing another relay (with Steven!) in NYC in February, and Andrew is going to be running the Wisconsin Half Marathon again this year! Our goal is 1:45 or faster for the half. JUST KIDDING. That is just what we say our goal is when we talk about it, since we are ridiculous. Don't forget! Prices go up for the Wisconsin Half and Full on January 9th! You can use code KIMRUNSWI for $5 off (before and after the prices go up)!
Kansas City was fun, albeit quick. It's so awesome that my sister and her fiancé live there now and I get to see them when we visit! I have probably mentioned how awesome that is before… but yeah. It's still really exciting. Because I can't really act this way around anyone but my sister.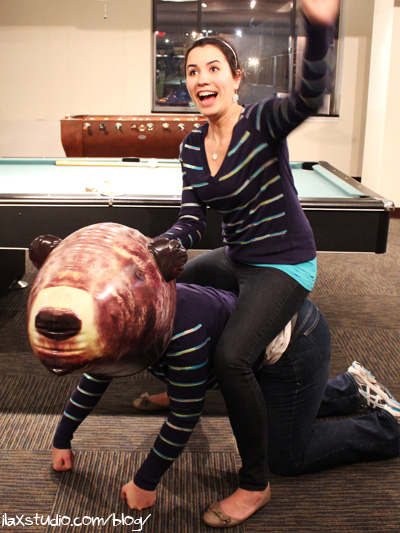 Ha. A few more shots from the weekend: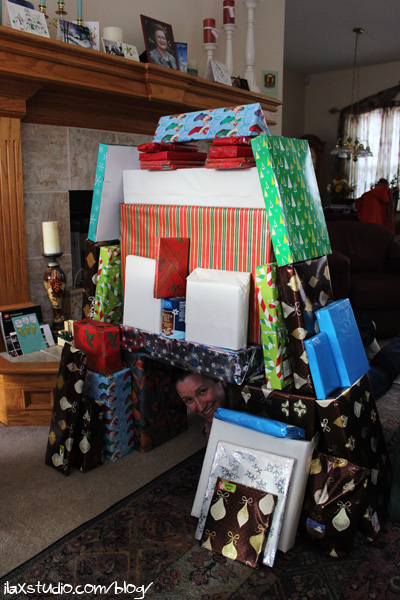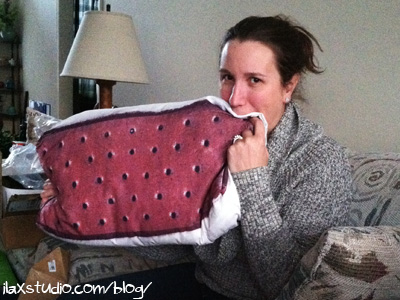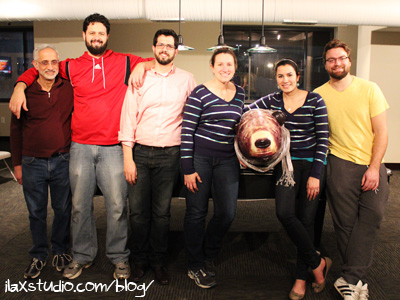 By
50 Responses to "First Ironman 70.3"