First race of the year!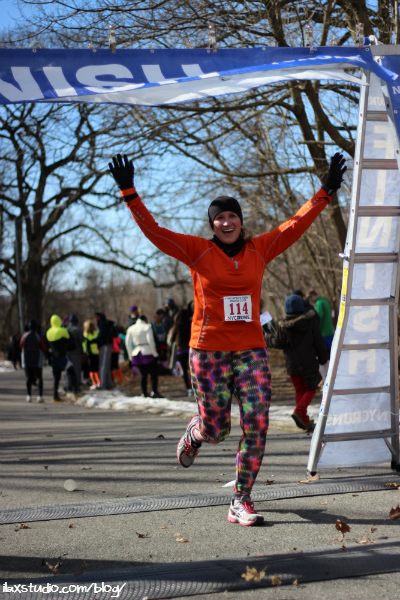 The Cherry Tree 10 Miler in Prospect Park, Brooklyn, was my first race of the year last year too! Only last year, I ran the relay with Gina and her brother-in-law, Greg. Immediately when we finished the race last year, we said we should get together two teams for this year – the wives, their husbands, and their brothers. So, we had The Relayteds – Team A: Gina, her husband, Steve, and his brother, Greg, and The Relayteds – Team S: me, Steven and his brother, Andrew!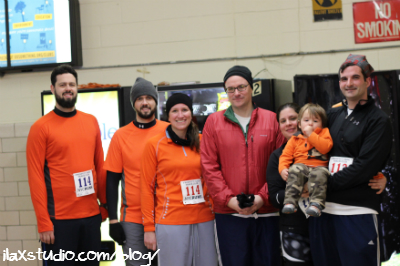 What a treat that all of us were able to run the race, and that Andrew was able to come out from Kansas City!
This was my first goal race of the year. I started speedwork in January and tried to eat a bit healthier to see what I could do at this race… as a gauge for my goal* 5K next Sunday! The course is interesting – a downhill, an uphill at mile 1.75, then a downhill finish.

So, flying, pushing, flying. Luckily, it was sunny out and there was no snow on the ground. Only 25+ mph winds! Ha ha ha!  And I only noticed them on the hill (<– of course)!
Steven ran the first leg and Andrew ran the second. Steven ended up running most of the race with Gina, and Andrew and Greg were really close too, so Steve and I took off together! Ahh! Close race!
Our team finished in 1:34:26 and the other team finished just a bit behind us! Great timing! Everyone was really pleased with their results – Steven got a great second wind (and after a week of being sick!) and Andrew's last third of a mile was in the 8:00s!
My goal was an 8:00 average pace and I ran just a bit faster and felt great. I think I'm ready to push it at next week's 5K!*
Have you run your first race of the year yet?
I love running in the winter and it feels a bit late to wait until February for my first race! But, the snowshoe race I wanted to run in January didn't quite work… since there was no snow! Ha!
After the race we hit up Dun-Well Doughnuts. Sigh. Best doughnuts ever… and they're vegan! Should I post some more food pics from NYC? I sure do have a lot! And they're all fancy pants, since Steven's been doing all the photo taking this trip. And how nice that is – it's usually me taking all the shots! Who's the photographer on your trips?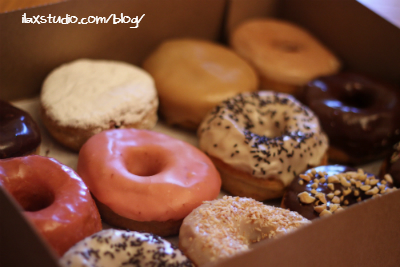 *It looks like the field will be more competitive this year so I won't meet my 1st in AG goal. Maybe I'll go for a course record? Not sure what my new goal should be!
By
44 Responses to "Cherry Tree 10 Miler Relay Race Report (2013)"