Are you good at keeping track of your things – or do you easily misplace them? Do you ever leave anything behind when you travel?
I like to have a spot for everything at home and try really hard to keep all my crap together when I travel someplace. Having my things spread out all over someone else's home (or a hotel or whatever) makes me highly anxious, for some reason. 
However! That doesn't mean I don't misplace things from time to time. Last night, I couldn't figure out where my Efit studio keys were. They were not in the bag I normally keep them in.  I realized I didn't have them when I was at the studio, and I was really anxious to look for them immediately when I got home. For some reason, they were in my work backpack.*
And Kate will not stop mentioning the time she was left behind in Galena, even though that was in December!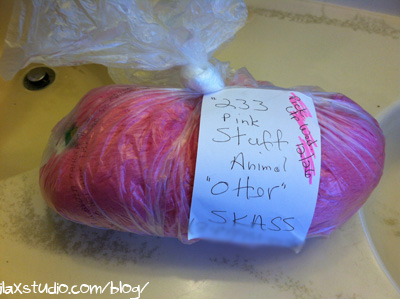 I think that because I am such a highly anxious person, I consciously try to keep better track of my sh*t, because I know I will not handle it well if I lose/misplace something. 
*You know, with my varying work at home and work downtown schedule, I am surprised I don't forget things at home or accidentally leave things at work. I do think that is why the keys ended up in my backpack – I worked downtown then went straight to Efit to teach a couple Mondays in a row, so they must have placed them there. 
By
12 Responses to "Friday Question 240"