Have you ever woken up and felt guilty from a dream you had, or, mad at someone else for something they did in the dream?
Yes to both. Last night, it was the guilt. 
I have a recurring dream that I am moving to Italy, and I am usually moving there by myself, and feel awful about it. 
When I lived in Rome in spring of 2006, I had a plane ticket to come home in May. I did go home. Then I went back a week later, and stayed until August. 
And I sometimes still feel guilty about that (in real life, not dream land). Really, just guilty about "ditching" Steven for an entire summer, even though I know he supported it. 
Sigh. 
So the dream often comes up, and makes me feel awful again. 
Only last night, Steven was coming with me! And it was more of an anxiety filled dream of "We have to leave to catch the flight, and my bags are not packed yet!" What was I worried about packing?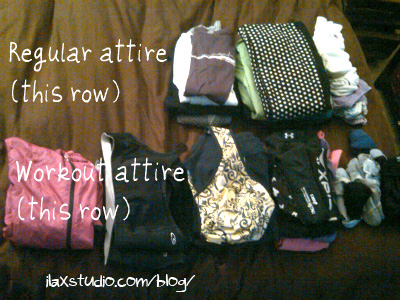 Ha ha. 
By
11 Responses to "Friday Question 242"