Do you donate blood? Do you know your blood type?
In the past week several blood donation and blood draw stories have come up, and it's got me thinking… I really need to donate blood one of these days! I never have! I've only had it taken.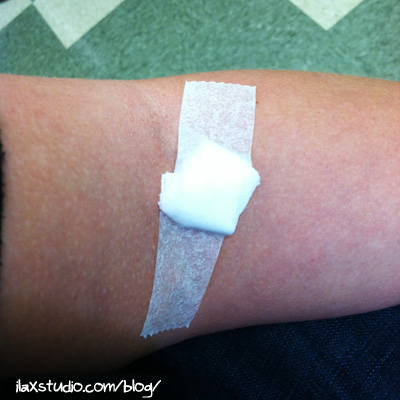 Hopefully when I do it, it doesn't give me a story to tell like the ones that inspired me asking the first question. 
I've definitely asked the second question before, because it surprises me how many people don't know their blood type. Of course, I have no idea how I learned mine, but it's A +, which apparently, is the second most common for Caucasians. That is Steven's blood type, too. I found this page from the Red Cross site really interesting – it shows which blood types are most common and how blood types can be matched for transfusions. 
Now someone hold me to it that I actually donate!
By
28 Responses to "Friday Question 258"