Well, this will take some time to figure out/get used to.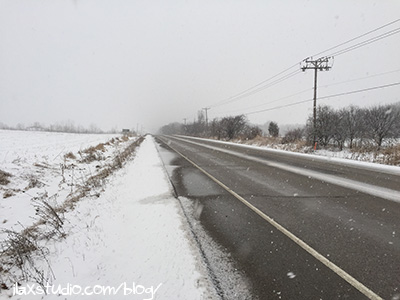 Country road running. Lots of it on shoulders.
When you leave suburbia, you leave the suburbia running safety net – aka, sidewalks (and streets with low speed limits!). Ha.
We basically live in the country now. We're really close to the head of a local 31 mile trail but I can't quite run on that until the snow clears (the shaded parts of the trail are sheets of ice). The closest neighborhoods are miles away (yay!). So that means I am running on the shoulders of the road. Roads with HIGH speed limits.
Which cancels out running in lots of conditions. Dark? Bad idea. Heavy rain or snow? Bad idea. Rush hour? Also a bad idea. You get the… idea.
I knew this is how it would be. And I've already started to learn which roads are safer (read: less trafficked) than others. And it's FUN to find new routes and run in new places!
But it's so different than what I am used to.
And that's good. Change. Is. Good.
Another change? We're so close to Wisconsin! I can leave my house and run to the state line in 1.5 miles! My tracking sheet is going to start getting really complicated as runs go from Illinois to Wisconsin and back!
---
Our neighbors to the west stopped by yesterday (and brought a huge Kringle for us!) and gave me LOTS of tips on where to cycle/run around the new house. They're cyclists and workout enthusiasts, which is awesome! And they know everyone on the street and gave us a lot of history. Talking with them really made me look forward to knocking on people's doors and saying hello this weekend!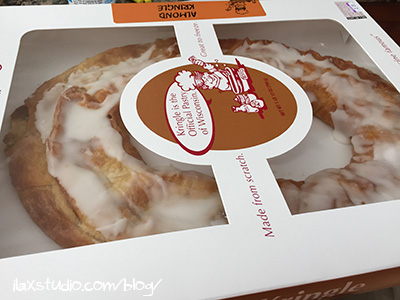 By
27 Responses to "Shoulder runner"