When my siblings and I were kids, my parents took us hiking at Pikes Peak State Park in Iowa during our spring breaks. The park is thirteen miles from Guttenberg, and free to visit, so when we were coming up with activities for our vacation with Gina and family, it immediately came to mind!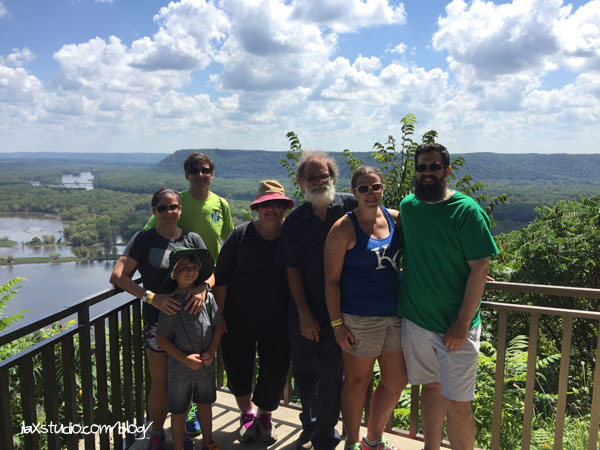 Gina, Steve, and Luca, Mom and Dad, me and Steven
For awhile I've wondered why Pikes Peak Iowa has the same name as the mountain in Colorado, and I finally looked it up – it's because they are both named for the same explorer – Zebulon Pike. Thomas Jefferson authorized Pike to lead several expeditions, including one through Iowa in 1805-06, and the one through Colorado in 1806-07. When Pike was in the Iowa area, he was looking for areas for military posts. He recommended the high point on the Iowa side (now Pikes Peak) for the strategic advantage, but the government choose the low prairie across the river in Prairie du Chien, (now) Wisconsin (info from here).
This area has a interesting history. In the 800s-1200s Native Americans lived here and you can still see their effigy mounds on the trails! You are at street level with them, so it's kind of hard to make out the shape of the animal, but I can always tell where the head, legs, and body are. The Native Americans built these to celebrate their oneness with mother nature.
And there's your history lesson for the day!
We visited Pikes Peak on Tuesday, August 1st. A tornado went through Pikes Peak and McGregor, the town north of it, on July 19th, so some trees were damaged and parts of the trails were closed, but none that affected where we were going. I looked at the trail map for the first time on this visit (I had always visited as a kid and didn't have an interest!!!) and realized there are eleven and a half miles of trails!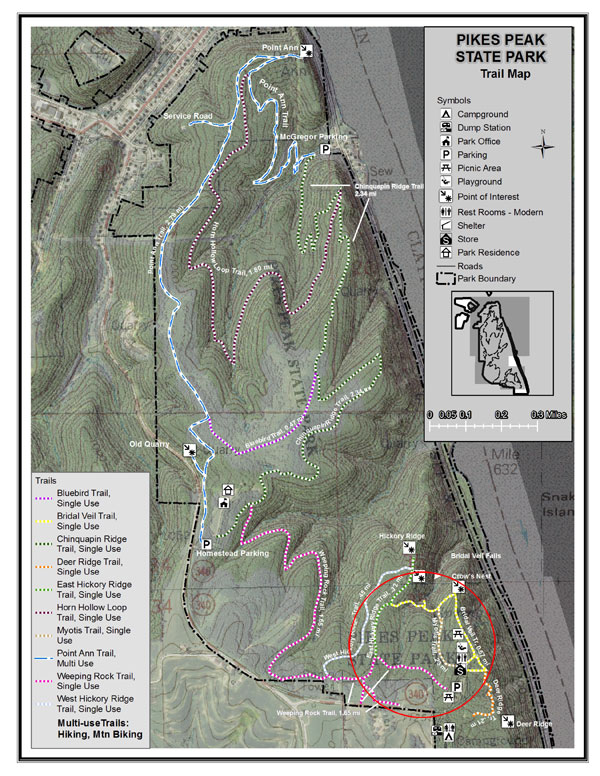 We've only ever visited the area I circled in red on the map above. I need to get back and check out more of it. Maybe a trail run for River Trip 2018?
On this trip, we stuck to the Bridal Veil, East Hickory Ridge, and Weeping Rock Trails. We saw stunning vistas of the Mississippi River,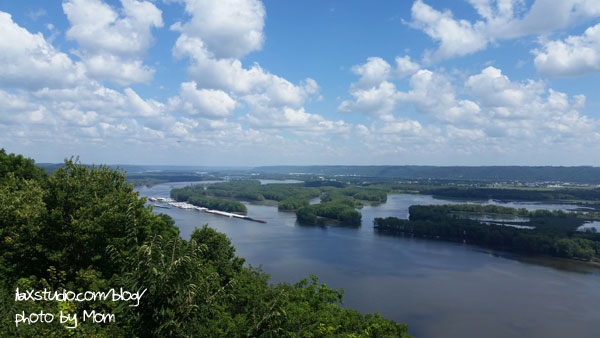 that area in the back right of the photo is Prairie du Chien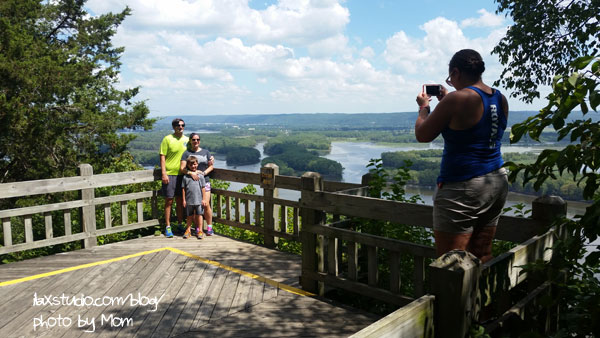 A little photographer photographer action going on
a waterfall,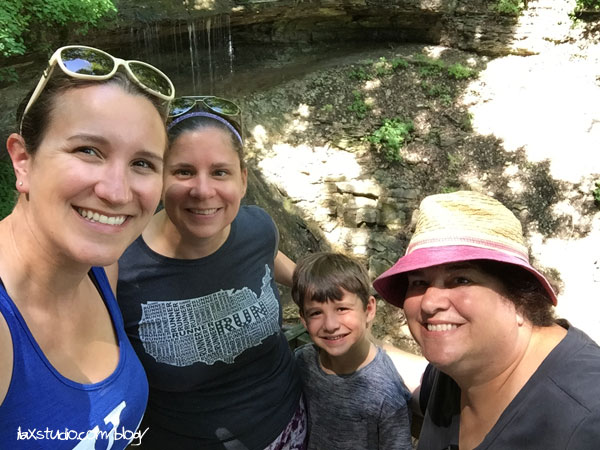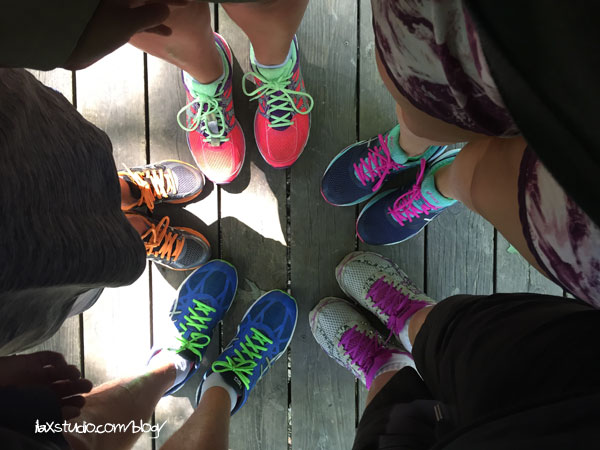 71% of our crew was wearing Asics!
cool rock formations,
and beautiful forests.
Our hike ended in the shaded woods, which I appreciated, because it was getting close to midday and was hot out. We ended up hiking 1.6 miles and everyone did well. Gina had been taking Luca on lots of morning walks this summer to get him ready for the hike, which I thought was super cute (and smart)! I wonder if we'll go back next year, or if I will ever check out the northern trails!
By
11 Responses to "Hiking in Pikes Peak"