There's a guy on our street who sometimes leaves or returns to his house as I am starting or finishing a run (I've written about him before). Every time he sees me, he slows way down and rolls down his window to talk/shout to/at me from his car.
He means well, he does.
But every single time, he mentions my weight.
"Wow, you've lost weight!"
"Looking good! How much weight have you lost now?!
And this week "You're wasting away to nothing!" Ugh. I responded with "Not really!" and he said "I am being positive!"
Yeah, yeah, you are. But the truth is, I've gained weight since each time you've seen me. I run for stress release, not to lose weight. Just, ugh, CAN WE PLEASE TALK ABOUT ANYTHING ELSE? Or… could you not drive your car very slowly next to me while I run, which makes me super uncomfortable anyway? Blah.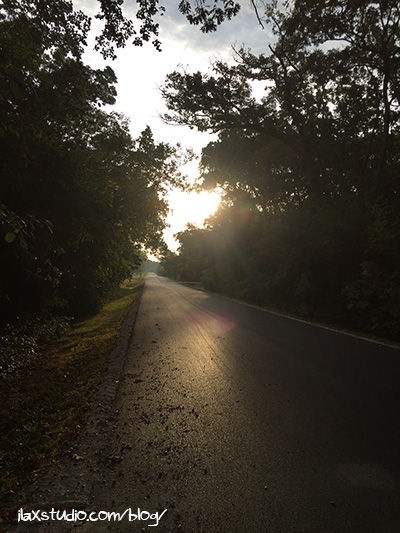 Tale Two is much more cheerful! My next door neighbor rides his bike outside every day, year round. I knew his name, and see him often. I thought he knew mine and who I was. But apparently not!*
This week, I was leaving home to run as he was headed out. Later in my run he passed me, then turned around to say hi.
"You live next door to me? And you run?! Wow, what's your name?!"
He was so excited to meet me!
Later this week we left at the same time for our run/ride and I got an enthusiastic, "Hi, Kim! Now don't you pass me!" Ha ha.
*He lives with his brother and brother's wife, whom we know, and they told me about him, and his name. Hence me knowing his but he now knowing mine.
By
14 Responses to "A tale of two neighbors"