My bathtub is sitting there, just waiting to be used! Eek! Soon, my lovely.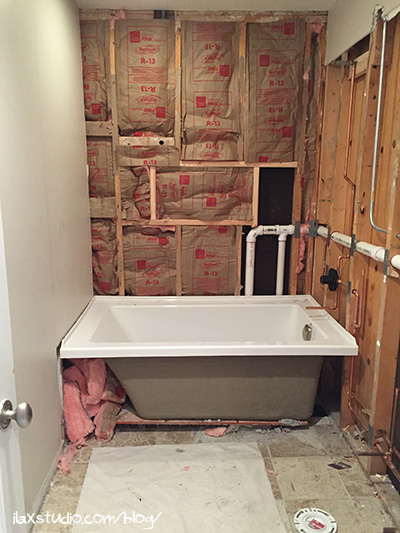 Our carpenter found some interesting stuff when he was demolishing the bathroom: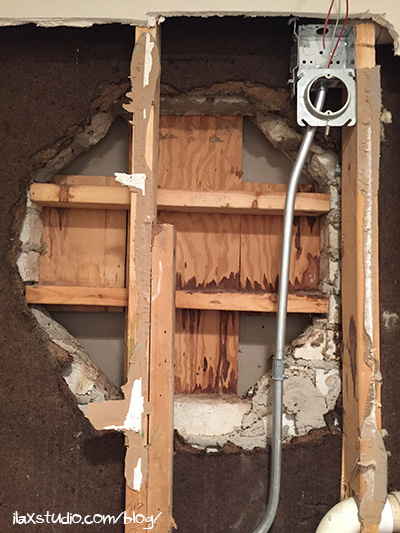 That octagon shape? It's likely framing for what used to be a window, like this:
Octagon windows on our garage (this picture also features our new gutters!)
The bathroom wall is suspiciously thick, so we're thinking what is our foyer now used to be an exterior patio or porch. That would (kind of?) explain why the storage room below the foyer is so odd, and all the elevation changes (steps) in the house.
I wish we had more of the history of the house! Finding clues like this is fun, too, though!
By
12 Responses to "Can I use it yet?!"