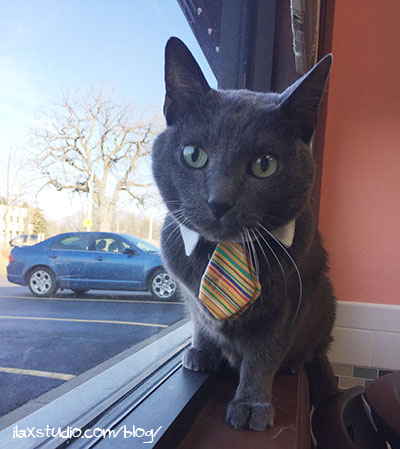 When Data was at the vet last week, a veterinarian walked by and asked me "Is that the 910?"
It took me a second, but I realized he was talking about my Garmin watch, which I wear all the time. "It's the 920!" I said.
Then we talked shop for a bit, which was enjoyable. He does triathlons and trains with a well-known club in town.
Later, when I was talking to Steven about it, he said he was super confused at first. "He asked you if it was 9:10, and you said 9:20, but I looked at the clock and it was 9:23!" Ha! Ha ha ha.
Data was at the vet for his annual appointment. It's usually in April but we moved it up a month because he's been losing weight. He's older (15) so the weight loss is typical, but we wanted to have his blood work done and make sure he's okay. He's also been a bit needy over the last month, which he tends to be when he's not feeling well, so we wanted to check on that, too. (Otherwise his behavior has been completely normal.)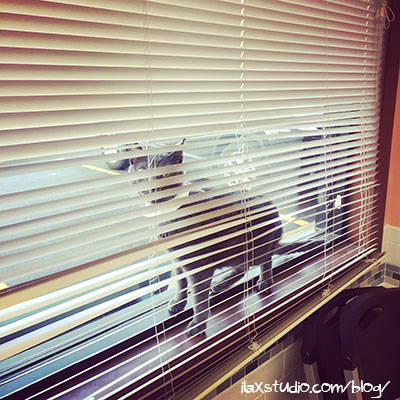 That's one way to hide from the vet
His bloodwork came back fine! He is still in the "gray zone" for thyroid issues, and the vet recommended we check his blood again in six months. But yay, my old man cat is healthy.
According to the app I use at the vet, yesterday, March 19th, was Data's birthday (no idea how they came up with this date, ha – I had never seen it until I got the app a year ago). Happy Birthday, Data!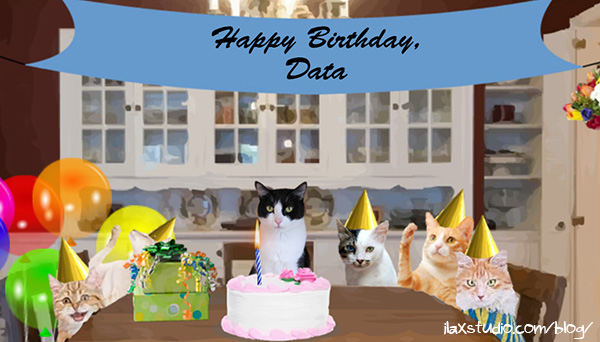 The vet sent Data an animated card with all of these cats showing up at the door then having a party for Data. Awwwwwww. It was so cute and cheesy, I teared up a bit, watching it. 
By