Do you write with expensive or cheap disposable pens?
Return of the Friday Question! Yikes, it's been awhile. I lost my FQ mojo. Do you guys think I should keep the Friday Question going?
So this week I ate lunch with a coworker then stopped at a pen store afterward so she could order fancy pens for her nephew and his girlfriend for graduation. Guys, these pens were not cheap. I couldn't believe how expensive they were! But they sure were gorgeous. And she was having their initials engraved on them too.
It made me wonder if any of you are in to pens. I had a friend in college who was. And a lot of my architecture classmates had pen preferences. But for me, I will always prefer the Pilot G-2 05. It is a very fine gel pin that writes beautifully (and it's not very expensive). When I googled it, I found this facebook goup – "Pilot G2-05 is the Best Pen… Ever." Ha ha. I concur.
These look fun too, but maybe not very practical?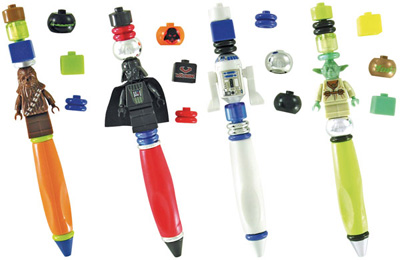 By
18 Responses to "Friday Question #156"