Do you feel like you get less enjoyment out of eating food if it's broken?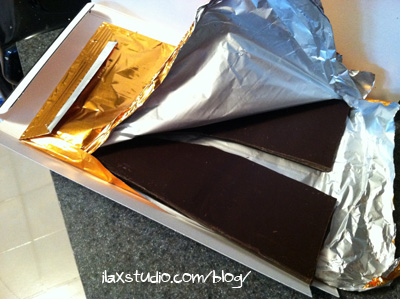 Maybe chocolate is a bad example…
Muah ha ha. That question makes no sense. Let me (try to) explain. 
We were shopping last Saturday and I had a chocolate bar in the cart. Steven was putting things on top of it, and I said to him "Be careful not to smash my chocolate bar! It's not as much fun to eat if it's broken."
He rolled his eyes at me. And told me that most people get over caring about their food being broken after adolescence. So I told him I was going to ask a Friday Question about it and PROVE. HIM. WRONG.
I have to say, that chocolate bar did end up getting broken, and I still got the same enjoyment out of it, because I was going to break it up anyway. Crap! Did I just disprove my whole argument?! No – I do get a bit sad if other things are broken – Luna bars, graham crackers, candy bars… basically, things I want to eat whole. And if a bag of chips has a clear part on the front to see in, I always try to get the bag with the most "whole" chips. 
---
The winner of the Myo-Release Ball Giveaway is Alyssa! Alyssa, please email me (kilax@ilaxstudio.com) your mailing address and I will send the ball your way!
Thanks to everyone who participated!
By