Do you enjoy seeing fireworks? Why or why not?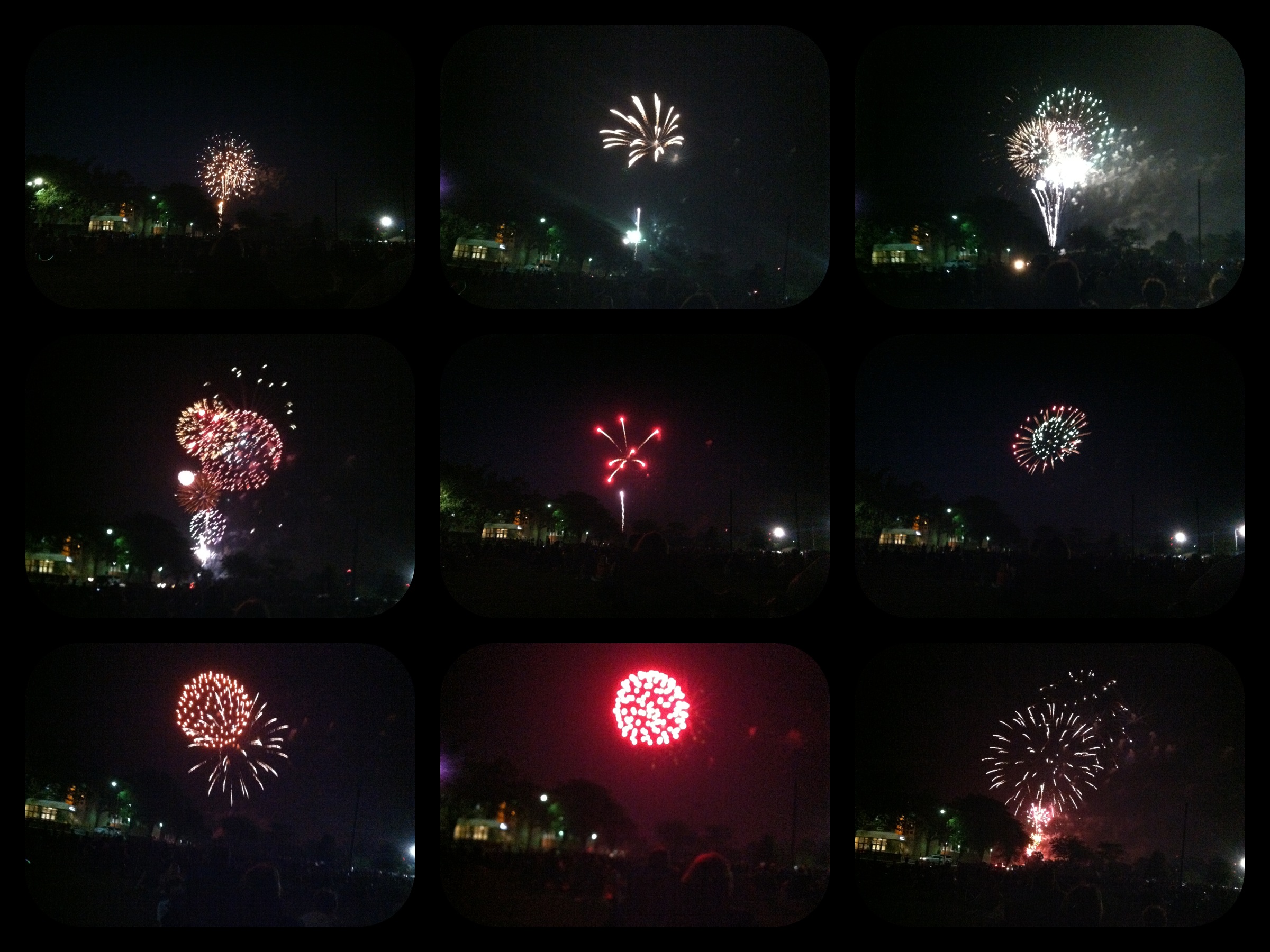 *
I actually tend not to be a huge fan of fireworks! The anxiety over the potential loud noises, and not knowing when they are going to go off, kind of ruins it for me**. So I hadn't gone to see fireworks for awhile. 
But Steven suggested going this Wednesday and I had a good time! The show was only thirty minutes long, there were no delays during the show, and there were not a lot of scary "booms." Also, I did not get bitten up by mosquitoes in the dark. That is always a bonus!
*I use the PicFrame app on my phone to make grid photos like this. I just realized they do not have to be square (overall dimensions) on Wednesday. Then yesterday I realized there are even more options for the frame sizes and locations. Kim iPhone fail, for realizing this so late! Derp.
**Good thing I was not in San Diego this Wednesday.
By
21 Responses to "Friday Question #199"