Let's play a game. 
What item do you think my brother is talking about me sending him in the text below?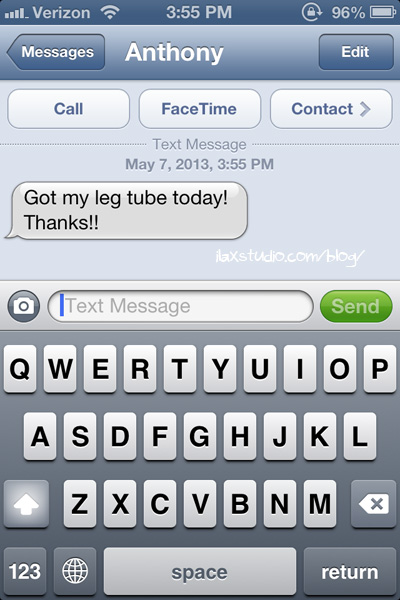 If you are the first person to guess correctly, and you need one, I will send it to you! Guess away!
---
Speaking of brothers, remember me mentioning my brother-in-law, Andrew, had a cold while he was visiting this weekend? Yeah, guess who has a cold now and was too sick to go in to the office today? Ugh, thanks, Andrew. Not. IKY. 
And speaking of siblings… let's talk about sibling ranking. Ha! That sounds bad. That is probably not what it is called. But let's talk about where you are – are you an only, eldest, middle or youngest child (or maybe a twin)? Do you think that your birth order has any effect on your personality/where you ended up in life?
I was talking to my friend Emily on Monday about sibling rank. She's a middle child. I am too. We talked about the stereotype of the middle child being the "outsider." I won't get in to it much (that is left up to YOU!), but I do think it is interesting how siblings can turn out with such different personalities/lifestyles, even though they were raised (presumably) the same way. 
By
55 Responses to "Oh, brother"