On my train ride home this week, I was surprised to see my ticket wasn't out when the conductor came around calling for them. I always put my ticket out after I sit down! Where did it go?
I checked in my purse and I had a brand new ticket. The ticket I used that morning had punches on it. So I must have put it out. Did someone take it? Did it fall?
I tried not to get worked up about it and just used my other ticket. And made a note to myself to keep track of my ticket in the future!
Fast forward to today when I get a random call from a local number. Of course I didn't answer (does anyone?) and they left a message – they found my ticket on their seat and wanted to mail it to me! How kind! I will definitely have to send her a thank you note.
And remember to write my name and number on all future tickets – I am happy I had on this one!
(A picture of my ticket would be boring, so enjoy this picture of the children playing. Any guesses as to who started the fight?)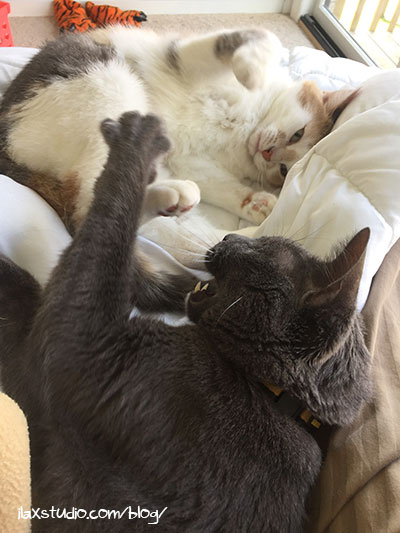 By