As you guys know, Steven and I really enjoy seeing movies, and we're so happy we've found local friends who like to discuss them and see them as well! So this year, we hosted an Oscars party for our movie buddies!
We went with a "going to the Oscars" theme, so we set up a red carpet, had a photo op back drop, schwag "bags" (really, popcorn buckets with goodies in them), and even did Oscar awards (from the Lake County Academy Association) during the commercial breaks.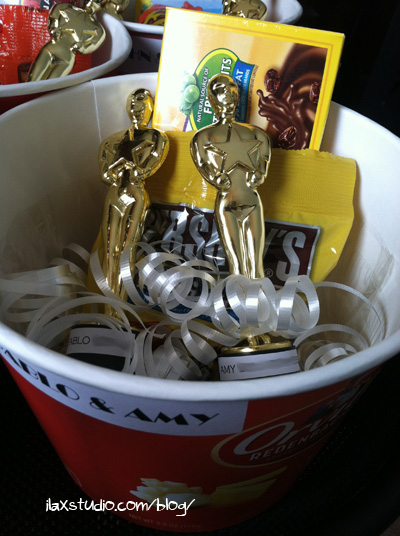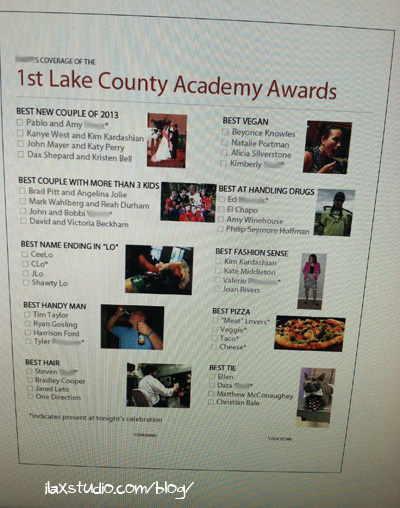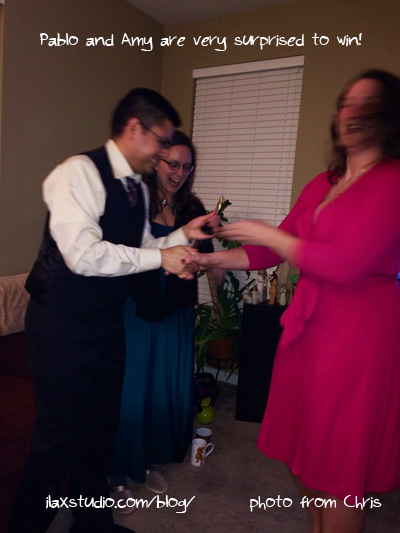 Of course, we had a spread of food to keep us going during the loooooong Oscars! We started with veggies and three kinds of homemade hummus, and chips with three kinds of dip! Later we served homemade breadsticks (NOMZ) and four homemade thin crust pizzas ("meat" lovers, veggie, cheese and taco). And of course… dessert! Oscar themed cookies by Maria's Oven (Maria is a local friend) and my homemade chocolate chip ones.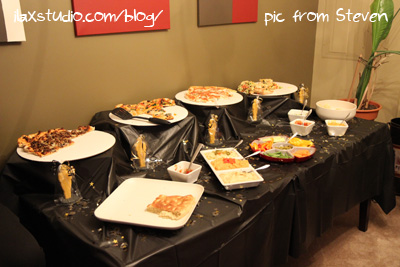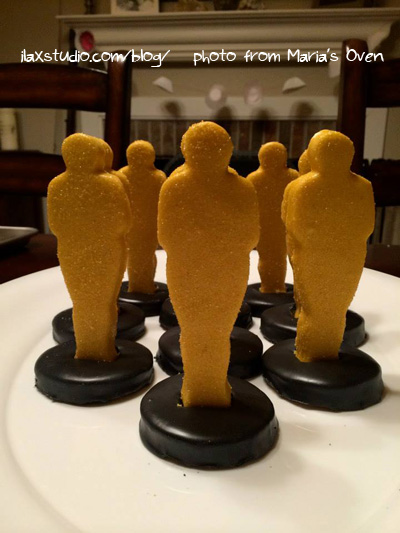 Hee hee, and you guys remember Steven's costume? We suggested people dress up as a character or came in their "red carpet" best. I did NOT expect doing my hair and makeup to take that long, GEEEESH. I was trying to look like Amy Adam's character in American Hustle and I had to improvise a way for my boobs not to fall out of my dress. Originally, I was going to wear a cami under my dress, but eh, if you got it, use it.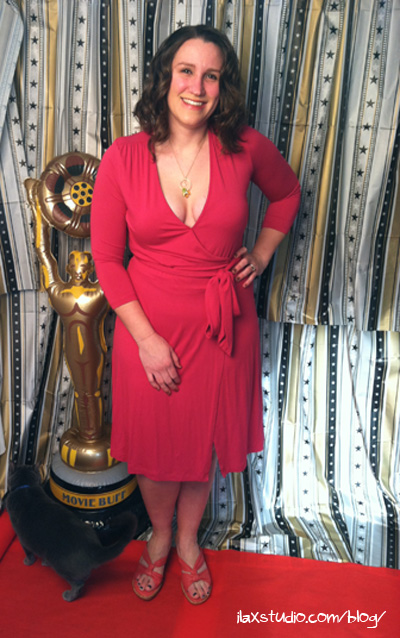 Chris came as Jennifer Lawrence's character from that movie, so we were able to have a (giggle?) fight over our man. Ha ha.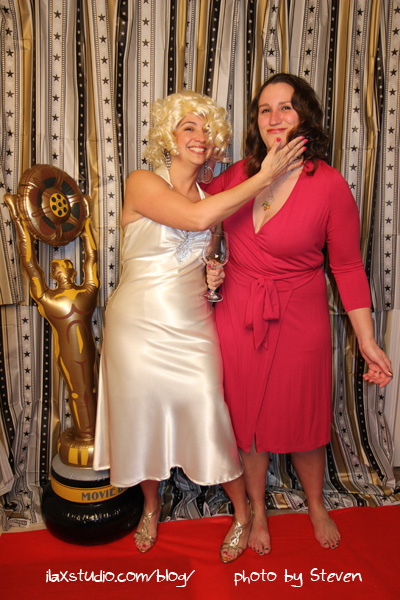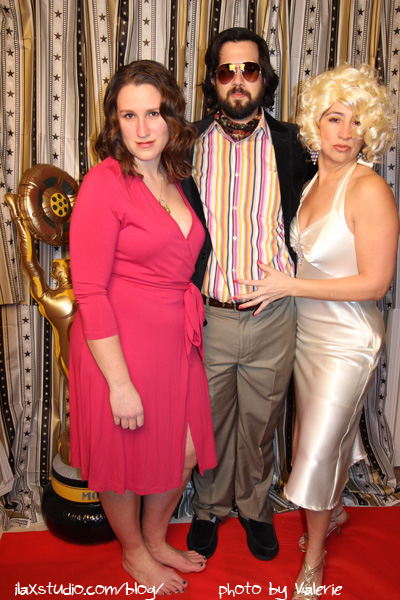 Ha ha, as you can tell we had a fun time taking pictures!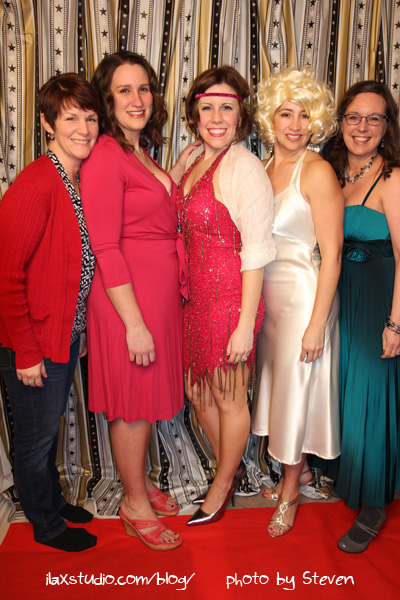 The night was a blast, and it really meant a lot to me that our friends wanted to participate with us.
And I really like the actual show – I only got a little snoozy during some of the songs and tributes. Ellen cracks me up. I need to watch her talk show sometime.
We all filled out ballots for the actual Oscars and ended up doing a pool as well. Chris took away the winnings… Steven and I were in second. I refused to vote for Gravity for more than two categories. Heh heh heh, I know my friends in real life are sick of hearing me say I thought Gravity sucked but I haven't ranted about it on here yet! And yes, the special effects and editing and blah blah was good. But the movie was so boring to me. Emphasis – to me. Lesson learned – stick with your gut reaction when seeing a preview – don't go by what the critics say is "good."
Which is funny to say, since I am talking about having a party to watch awards be given by an academy's opinion on things. I actually don't tend to favor many of the movies that go up for Oscars. I am definitely more of an action/sci-fi movie fan. But I still enjoy watching the show! And definitely had a blast watching it with friends! It would be fun to do it again, especially since it was a joint effort of planning and work between me and Steven, and we enjoyed the process!
I have to thank my family and friends who inquired about the planning and then after the party to see how things went. They were so thoughtful! My mom was so in to hearing about it. She is so cute. She told me last week that she was trying to get a surprise for me – she had emailed the Ellen DeGeneres Show to see if they would send a stand-up cut out of Ellen to my house for the party! Ha ha, my mom was disappointed they never got back to her, but I thought it was so awesome she asked!
By
42 Responses to "Our first Oscars party!"