We moved the majority of our belongings in to our rental house this weekend. Only a few things remain at the townhome, and we'll definitely be able to bring them over before our close date on the 18th. Phew.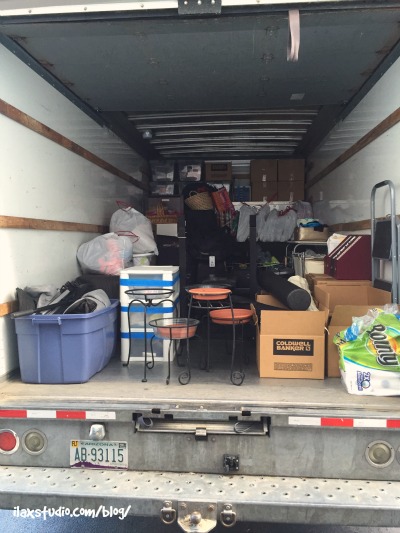 This x4
We had perfect moving weather for December – sunny and comfortable in jeans and a tee. Think we'll strike that luck again when we do the second move in (hopefully) late January?
The weekend was such a roller coaster of emotions:
Guilt/shame – why do I have so much stuff?!
Anxiety/panic – how am I going to get this all done in time? Can I make this home comfortable for us for two months, and to host two people for the holiday?
Gratitude/love – it's amazing how many friends pitched in to help us. We really couldn't have gotten it done in the timeframe we did without them. It means a lot to me.
I'm happy to report that I've stayed calm… even when there was a water leak in the basement of the rental yesterday and I had to move a bunch of boxes and unpack the damaged ones. Ha ha.
Steven, Data and I all slept in the rental for the first time Sunday night. Well, partially slept. We took Data over in the late evening and he was too busy exploring to sleep (and kept me up most of the night). Lesson learned – take him to the house in the morning, for the next move. That way, maybe he'll be exhausted from checking out the new digs and hopefully sleep through the night.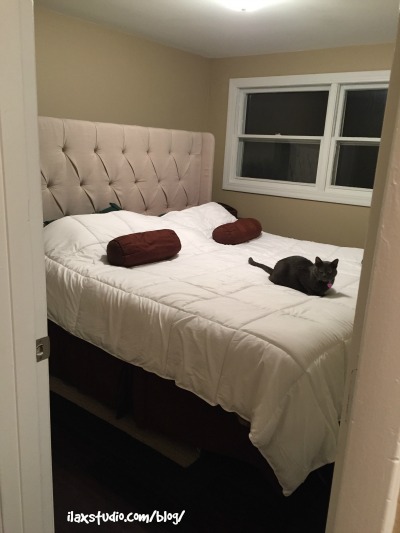 Data is doing okay. He's eating and using the litter box (phew) but he's afraid of the long corridor in the house and spends most of his time in the living area. Hopefully he'll come around in a week or so. I feel bad we're doing this to him twice. I feel bad we're doing this to us twice. But it'll totally be worth it when we move in to our final, long-term, home.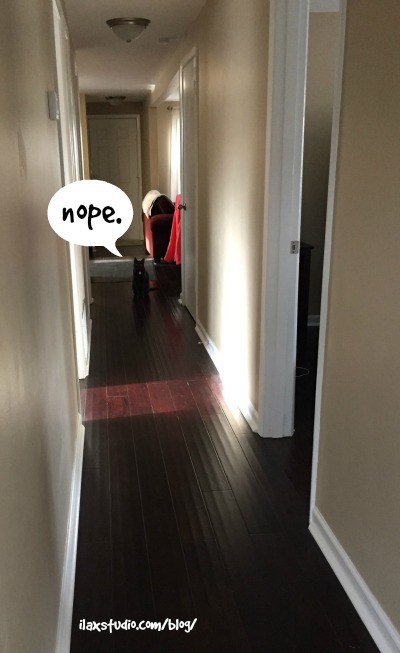 By
22 Responses to "Halfway there"