Star Wars: The Force Awakens is A LOT of fun and was definitely worth seeing way past my bedtime last night!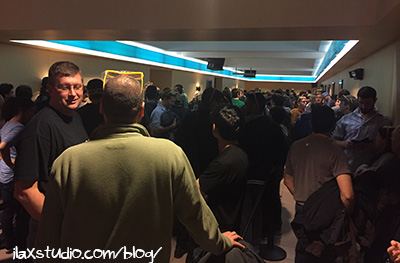 Line to get in…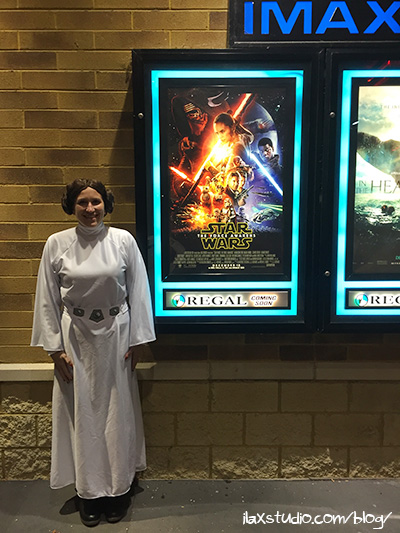 I got lots of nice compliments on my costume and some people asked to take their picture with me. I laughed when we got to the theater, and I was wearing that, and Steven told the guy at the area where they check your tickets that we were there to see the new James Bond movie. Ha ha ha. Oh, Steven, my cooperative Trekkie.
Making friends at the theater!
I made sure to wear something "festive" for teaching strength class this morning, too!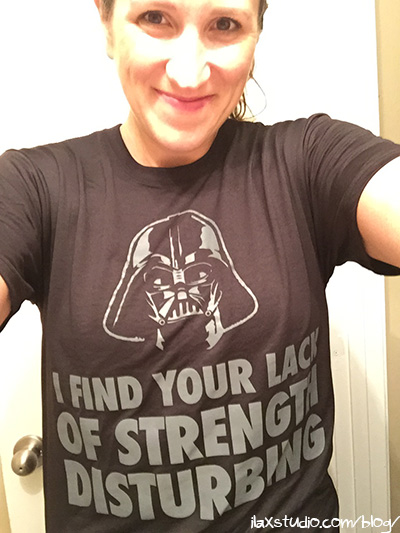 I hope to see the movie at least once more in the theater! Let me know what you think of it when you see it! So much to talk about!!!
By