Well, someone's becoming a bit vain: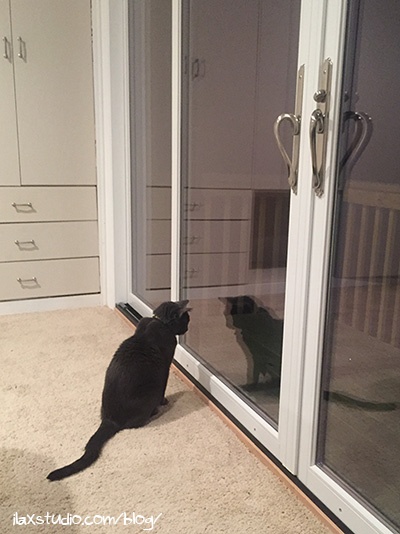 Ha! I don't blame him for staring at the glass. It wasn't very clear before: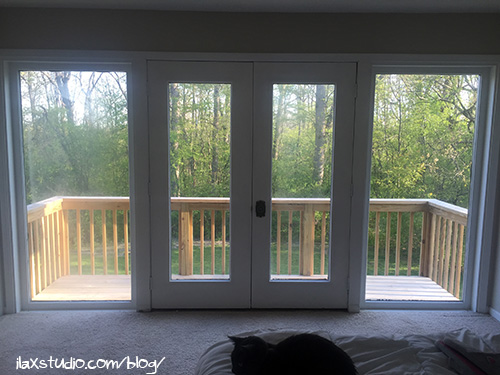 And now it is: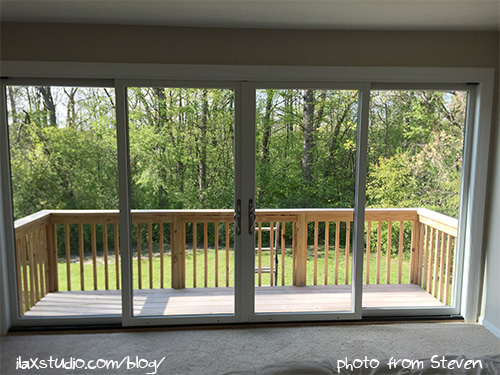 That balcony is just asking for me to sit out there and read a book!
These new doors were installed as part of our FHA 203(k) work yesterday. They really change the feel of the room. The old doors were bulkier. These doors make me feel like our bedroom is part of nature! I like!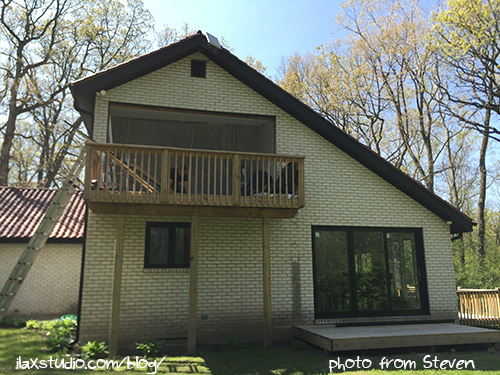 I was curious what the house would look like without any doors/windows in the bedroom, so I asked Steven to take a picture of it for me!
Do not like: that this is not how we asked for the door to be set up. We had told the contractor one door all the way to the left (from the inside) would be fine. We got two centered sliding doors. Which, in all truth, is better! Just NOT what we asked for. When Steven brought it up to the guy installing it, he said he thought it seemed different than what I told him to order.
As it is with most problems in life, the main issue with this contracted work has been poor communication (and cutting corners and quality control). I won't get in to it, but that it's still happening, even though it's a "good" mistake, makes me irate. (And it doesn't help that I've been gone all week and am exhausted. Blah. I hope I can recharge today because I have a packed weekend ahead of me!)
Anyway. I expect to catch Data admiring himself more and more here. What he was previously using as a magic mirror (the kitchen hood enclosure) was cut and prepped last night by Steven, and will be installed soon! Although it would NOT surprise me to see him jump on to the kitchen counter so he could catch a glimpse of himself in the nice shiny hood. Ha.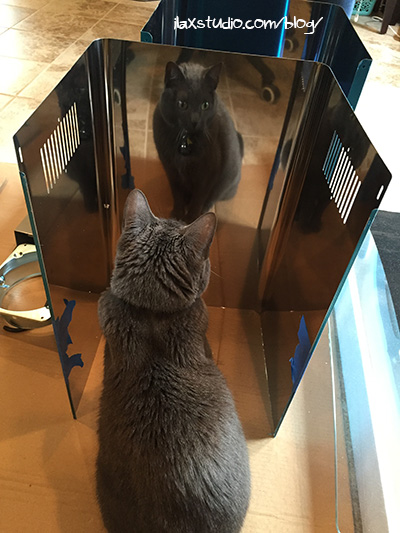 By
16 Responses to "I can see clearly now"