The complete course for the day we're riding of RAGBRAI (July 29) was published a week ago…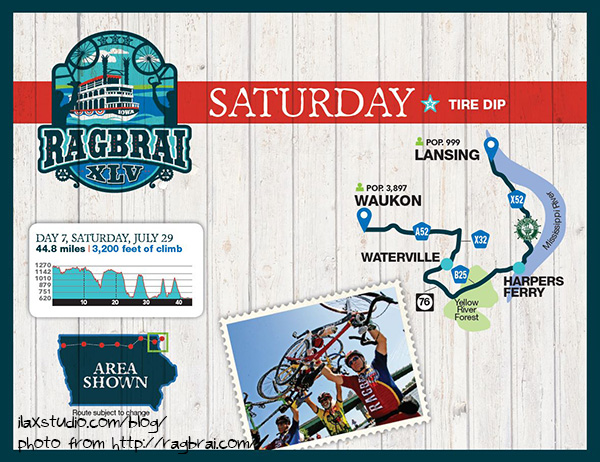 Look at those hills! Yowza!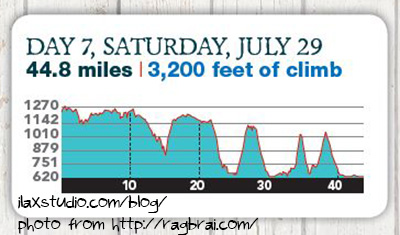 I'm strangely excited about how challenging those climbs are going to be! To get ready for the hills, I'll train in Wisconsin on somewhat hilly roads. I'm also riding with two blocks on the trainer at home, hoping that counts for something! Note: RAGBRAI is a giant party on wheels and pace doesn't matter.
But… I'm also doing the bike portion of an international distance triathlon in June and need to work on my speed for that, while getting ready for those RAGBRAI hills! Luckily, the triathlon course is flat. I'll keep doing intervals, sprints, and tempos on my trainer, and start riding outside in April! Woot woot! Can you tell I'm excited for more saddle time?
By
6 Responses to "Saddle time"