I'm happy I brought my trail shoes and gaiters to Alaska – I had a wonderfully rainy, muddy, cool run this morning.
I could've run much longer! It was such a treat to run in comfortable weather, and in beautiful scenery.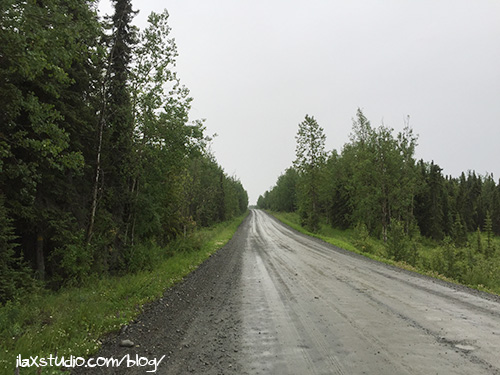 And now I can add another state "run in" to my map!
We flew in to Anchorage yesterday. And by "we," I mean myself and a ton of family/friends – twenty-one of us! We came in to the airport in waves and hung out with Alyssa's family until everyone was in. Then we all caravanned to Sterling, where the wedding will be.
Oh my gosh. The drive around the Turnagain Arm from Anchorage was stunningly beautiful.
And I'll note – I took these photos around 10:00 pm! Nuts! It never really got dark!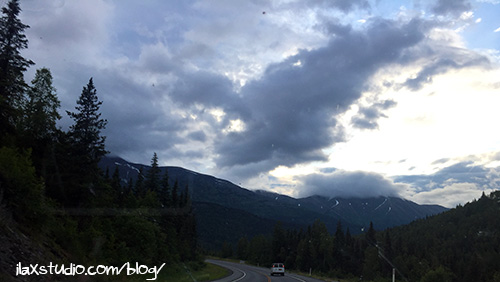 I really hope we have a chance to stop and take more photos with Steven's DSLR on the way back later this week! I can't get over how beautiful it is here.
We're all staying in cabins on the wedding site in Sterling. After being up for twenty-four hours it felt SO amazing to get in bed!
The wedding site is right by a river (the "Funny River," ha) and of course… it is beautiful! Ha ha. You'll be seeing me use that word a lot to describe Alaska!


Click to see larger 
By