I made it to a 1,000 day streak in DuoLingo (in Spanish)! And… that means nothing other than that. I finished the app so long ago that I've just been repeating the lessons over and over. If I really want to improve, I should practice speaking with someone in Spanish!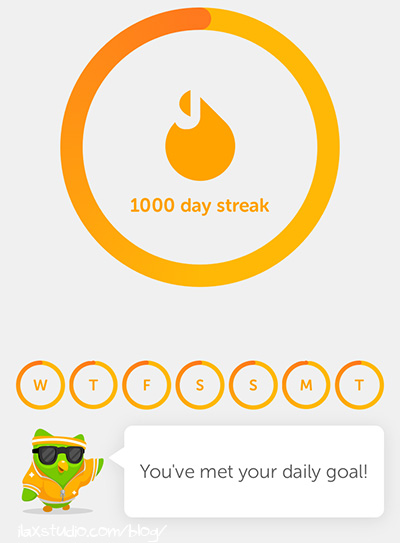 I forgot to mention in my training recap that a few students said really nice things about me to my mom when she was at Fitness Boxing. That made me feel good!
We had a great time with my parents! They arrived on Friday (my mom's birthday!) and stayed until Tuesday am. We ate (cooked and went out), played games, did projects, worked out, went to the beach, went to NeoCon, and hung out. It was a fun visit and a treat to have them visit for so long!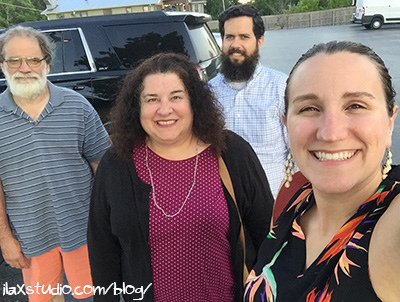 "Usie" in front of someone else's car
I am so tired after their visit, though! I woke up early (to workout) and stayed up late (to have fun!) every day they were here. And I wasn't sleeping well because Khali played most of the night after hiding all day long (that has nothing to do with my parents – Khali still has her stray cat instincts to hide from people she doesn't know!). I finally got (more than!) eight hours of sleep last night!
Just chillin' with my slippers
The whole purpose of my parent's visit was that my mom wanted to go to NeoCon (National Exposition of Contract Furnishings) – a huge design trade show at the Merchandise Mart in Chicago. I go for work each year, and generally don't enjoy it (crowded, sales-y, overwhelming, etc.). It was completely different with my mom. I loved experiencing it through her excited, fresh eyes! And she LOVED it and is already talking about coming back for it next year! I'll write a separate post about our NeoCon day!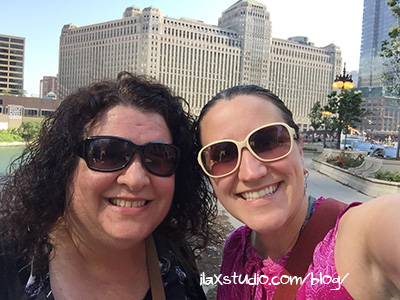 Us and the Merchandise Mart
By
12 Responses to "Random Thoughts Thursday 137"