Literally.
Last year, we bought a lovely tree skirt. It was kind of expensive, but we figured we'd use it for years to come.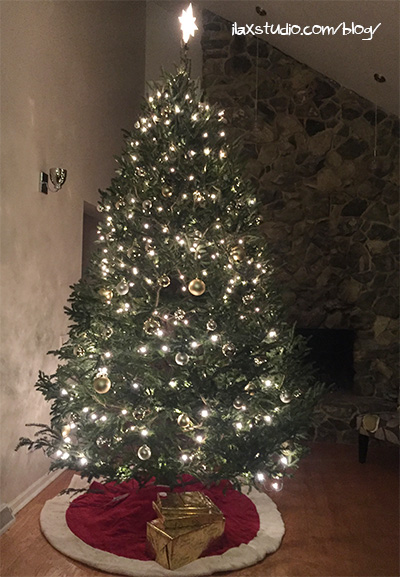 Last year's tree and skirt
Data had other plans for it.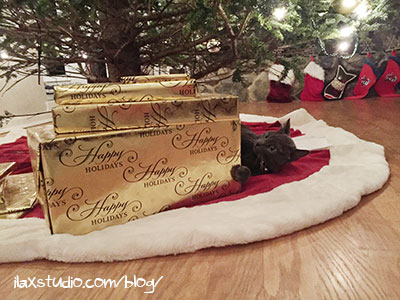 For whatever reason, he was drawn to it when he needed to throw up, or go number two. We kept cleaning up the spots, but it was of no use – the spots were horrible and wouldn't come out. And the skirt couldn't be put in the washer or dry cleaned. So when we recycled the tree at the end of the year, we got rid of the tree skirt too.
Grr. I was so mad.
We bought two tree skirts on sale after Christmas, liking neither as much as the first, but not wanting to make an investment at the peak of the season again, just to have it ruined.
The strange thing is, Data doesn't do stuff like that anymore. Sure, he has throw up accidents, but he doesn't do hate turds around the house. Ever since Khali moved in, he's been on his best behavior!
So maybe there is hope for the new tree skirt?!
Maybe?!
We'll see when we put it out!
But I am sure Data (and Khali!) will find some other way to get in to trouble!
By
12 Responses to "What a turd"