I started the week off feeling irritated and angry. And agitated. I actually made a list of things that were bothering me, and how I was feeling. And promised myself I would do something about it if things didn't get better in a few weeks.
Then our week took a total turn for the worst.
Then the water stopped working at the house (it's working now).
Then I was worried I'd have to go to urgent care to get an ear bud out (it was stuck deep in my ear for about thirty minutes, until I got home and Steven got it after a few minutes of work. I was freaked out.).
Then the vet called and said both cats have roundworm (which we can get from them… yay).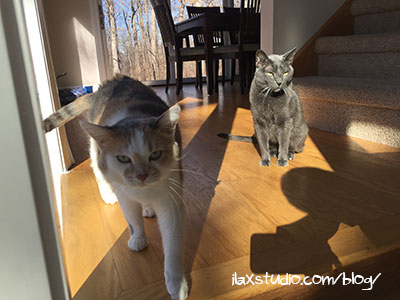 These two trouble makers
Then… I just had to laugh.
This week can just eff off!
There's been recognizable and appreciated good, love, and joy in each day. I just need the percentage of that to be a little bit higher! Since I am not working today, and about to leave for a run with Rachel, it's already headed in that direction! Yay!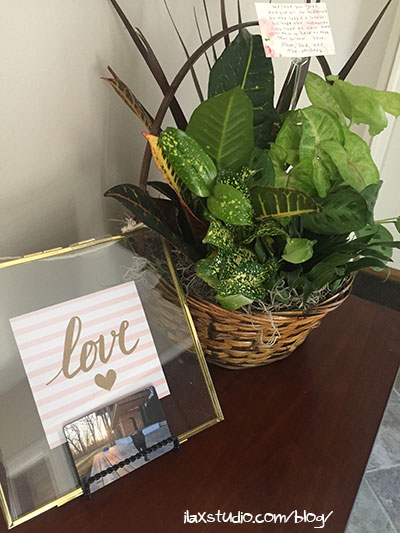 A little Snow-morial in our foyer, featuring a plant my family sent
By
14 Responses to "A 💩week"