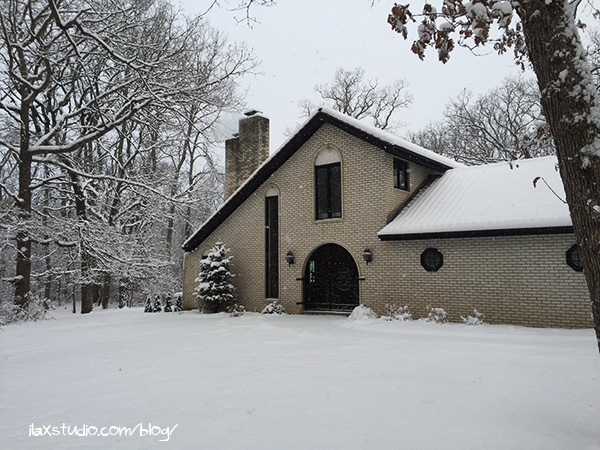 Wow, it's been two years (to this date!) since we moved in to our current home! I was talking to Steven about it, and we both agreed that it feels like less than two years. It must feel like that to other people too, because I still get lots of questions about the "new" house and what projects we're working on <— Steven is team #projectsforlife so that question will always be appropriate!
Our sentiment toward our home is the same as when I wrote about it last year at this time – we love how peaceful and quiet it is (because we live on a short dead end street where everyone has five acres or more, and part of the street is surrounded by forest preserve), and don't mind that it's "far" away from things. Feeling relaxed and at ease AND HAPPY in our home is worth the distance from things. (And different things make different people happy! For us, we knew we needed space and land for our happy home – but I know some people would be much happier in an area more densely populated.)
Our only major current gripe is that we don't have a workshop for Steven! He loves to build and create and our garage is not big enough to set up a shop. We're hoping building something is in our near future!
By
16 Responses to "Two years!"