A year ago on this date, we were moving in to our home! (All photos below are from move-in day.)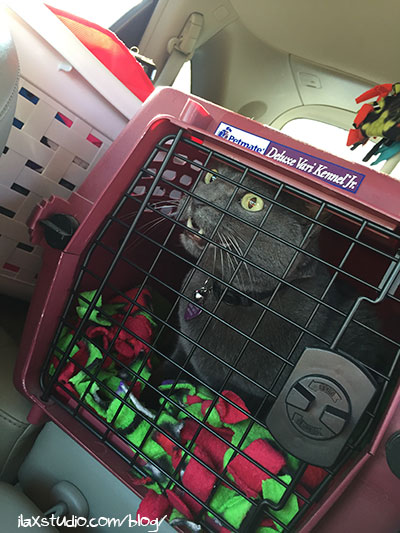 "Where the hell am I going now?" I learned from our first move it's better to take Data to the new place FIRST and let him explore (rather than take him after the stuff moves in), so we did that at this house. 
Someone recently asked me if I have any regrets moving where we did. NOPE. We wanted peace and quiet and we got it. We were unhappy and on edge in our townhome. We're not at all, where we live now. We've had one of our best years here.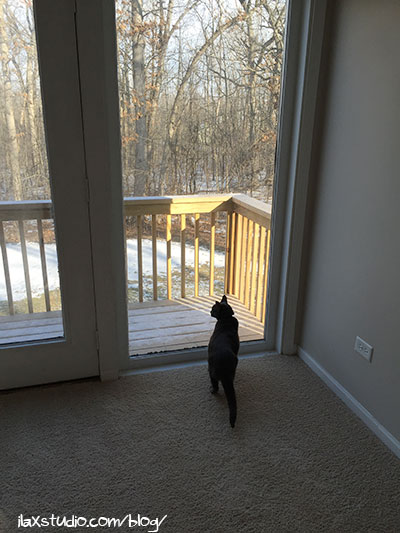 Overlooking his new kingdom.
Steven wanted more projects and he got them! We've accomplished so many things at the house in the past year, all with his leading and planning (and some times, ALL his labor and very little of mine). And there's always more to do. He's happiest planning, solving problems, and building. It makes me happy to see him in his element and help when I can. And I'm grateful he takes the lead with that stuff – it's not my forte!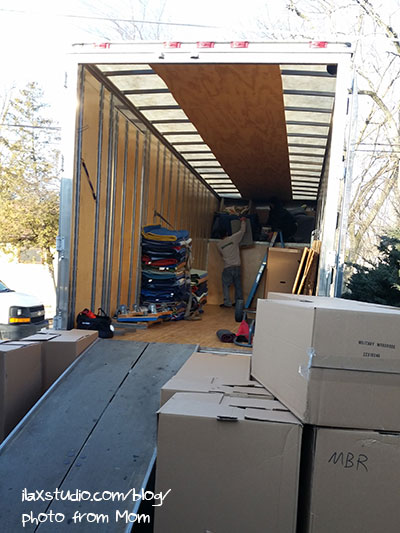 I am so happy we hired movers for move #2. They rocked.
We have longer commutes now, and have put many more miles on the car, but a year in, we're doing fine with it. We've adjusted our schedules accordingly and gotten used to it.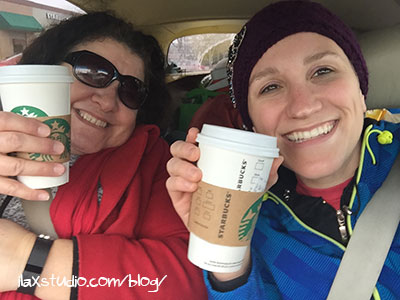 Powered by chai lattes!
I've also gotten used to running out here. We live off of a country road with a high speed limit – not ideal for running on anytime, really, but especially when it's dark or the road conditions are bad. But I've found safe routes. And I luckily live between two thirty mile+ trail systems, a forest preserve, and a two+ mile lake trail loop. I have lots of awesome options, and even more if I hop in the car to get there.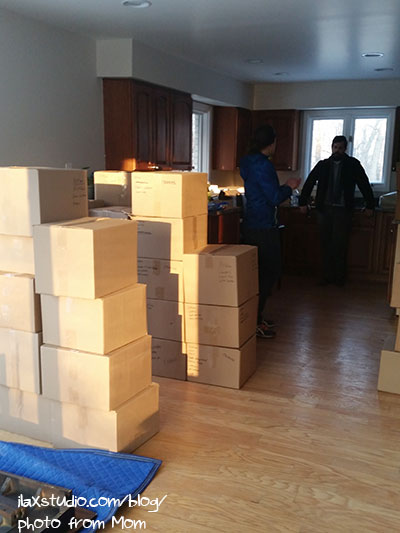 We were unpacked in a few days, thanks to some help and smart packing!
We live "in the country," but we're actually equidistant between three decently sized cities, and it's only a fifteen minute drive to each. We've figured out where to shop, and more importantly, found the good Chinese and pizza takeout. Ha!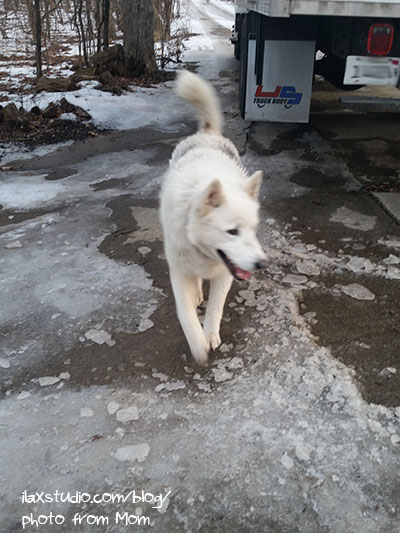 We've met quite a few of our neighbors. We've yet to hang out with any of them, but we always have nice conversations when we run in to each other. One couple described our street as everyone being really nice, but mostly keeping to themselves, and that's perfect for us. We also have some fur neighbors too, like Denali above. A lot of our neighbors have horses and we've seen plenty of interesting wild life in our backyard.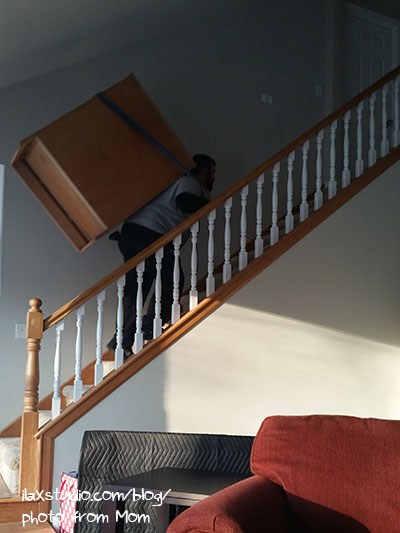 Again, so happy we hired movers.
We love having guests stay over, however, our house is actually the same square footage (plus a basement, woo hoo) as our townhome. So, we only have one guest bedroom! We plan to be here for a long time, and hope we can expand someday.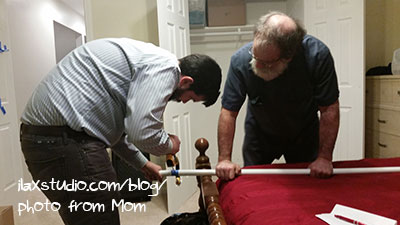 Move-day project – cutting closet rods so we can hang up our clothes and feel like we really live here!
But I love how the house is set up now. I like how the entire first floor has one big circulation loop. It feels spacious. And I like that the kitchen is NOT next to the living room. And that the living room has two story ceilings (that seemed like a waste when it was an option at the townhome, but I just love it here). And I love my huge soaking bath. And all the gorgeous windows. And I could go on and on…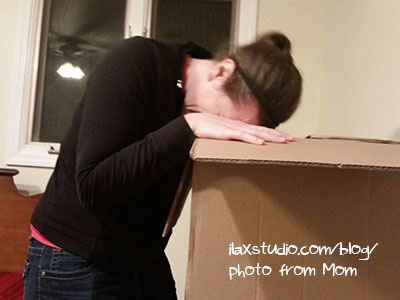 "I've had enough." The end of a long move day!
So yeah… you guys already know we love our home! Thanks for reading about it over the past year! There is definitely more to come – we still have so much we want to do!
By
20 Responses to "We've been here a year!"