Today is my last day in my work detail. I already have an intense project lined up for when I get back to my old job tomorrow. Yay.
I thought I was feeling this way about today,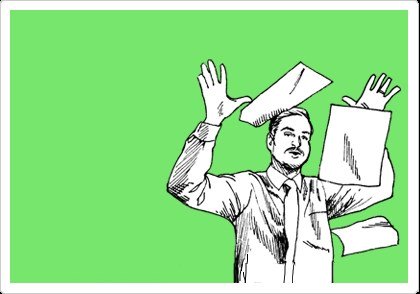 image from here
but I must be nervous about something, because I've had bad dreams about work the last three nights. It's probably the dread of going back to my old job. I need to either work hard at finding something positive and good in each work day, or work hard at not caring that I don't like the work I do. I am not sure which would be more difficult.
Whatever.
My team is doing a presentation for our branch today at work, so I had my friend Maria make cookies of the sculpture in front of our building, to share at the meeting!
Hopefully munching on those will keep people awake while we present, ha!
By
14 Responses to "Whatever"