For a while, I haven't kept straight what the month or date is (somehow I've been fine on day of week, though). I'm not sure why that's happening, BUT THIS BIZARRO WEATHER SURE DOESN'T HELP (says almost everyone in the US this weekend)! Crazy winds, and rain, then freezing rain, and snow. Wheeeeeeeeee! It's April, right?!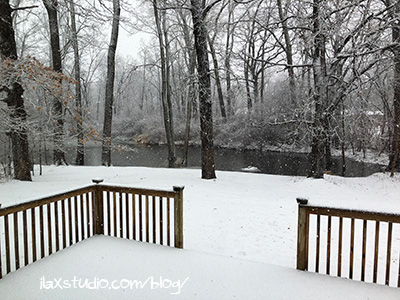 Our pond is VERY high. Luckily, when it gets high, it floods in the woods, and not toward the house!
It was a perfect weekend for horrible weather though – we didn't have a lot planned, and we both have slight colds, so a reason to stay home and relax was welcomed.
FRIDAY!
But! Friday night I had plans, and yay, felt well enough to go out! I took Bobbi out for an early birthday celebration. We hit up HuHot, and saw Ready Player One in 3D.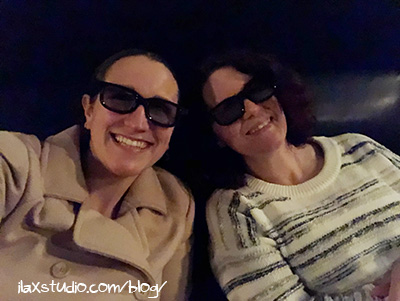 We weren't looking for 3D tickets, but the show time that worked was in 3D so that's what we did. I usually don't care for 3D, but am actually glad we saw this in 3D – it was well done and added a lot to the experience! Now, I just need to find a BuzzFeed article that explains ALL the pop culture references in the movie that I missed (probably a lot).
We had a fun evening and it was great to catch up. I say this EVERY TIME I spend one-on-one time with a girlfriend, but we don't see each other that often, and it's a real treat when we do. It's like a long, intense (in a good way, ha) therapy session!
And… I didn't do much else the rest of the weekend, but you can keep reading if you want!
SATURDAY!
On Saturday morning I did my long run at the track and skipped an outdoor charity event I wanted to attend, but was worried it would make my cold worse. Ugh.
We did however, venture out later in the day for groceries, and it was still miserable, with sideways rain from high winds. That, paired with Aldi being out of a few crucial items, and my cold, made me a bit moody. Ugh.
SUNDAY!
All night Saturday, we listened to freezing rain hit the house. I woke up worried the roads would be treacherous and I'd have to cancel fitness boxing, but the roads were okay! Phew!
After class I got a pedicure, in case it's warm in Texas this upcoming weekend, and anyone has to witness seeing my exposed toes. Ha.
We had lunch then took naps! YASSSSSSSSSSSSSSS.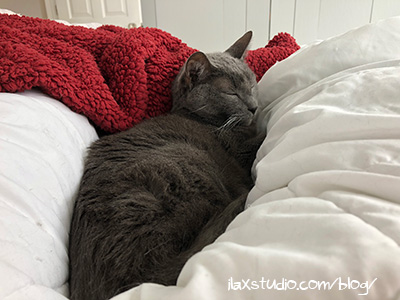 Then I ran on the treadmill. And took a bath. And helped make dinner. And did some chores.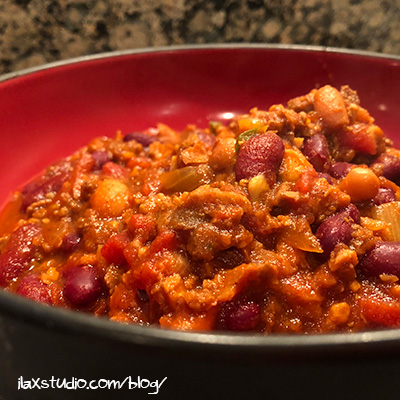 Truly lazy day. Okay, weekend, whatever! I need them AT LEAST once a month!
By
14 Responses to "What month is it anyway?"