What kind of computer do you use? How long have you been using it? Do you like it?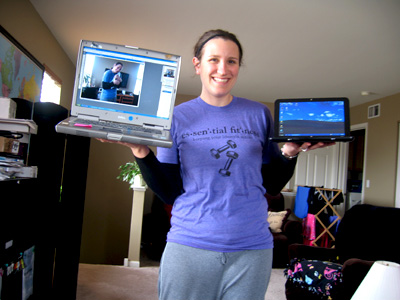 I have a Dell Latitude D800 (on the left above) that I have been using since September of 2004. And I have an HP Mini (on the right above) that I have been using since April of 2009. My Dell has been reformatted numerous times, as well as had the motherboard and other various things replaced. I really like it… when it works. It's been acting funny lately, and Steven's going to look in to it. The HP Mini is awesome for traveling because it is so lightweight! I take it downtown with me every day!
I'm curious to hear what other people are using!
Side Note – I had my sister order me new running shoes with her Amazon Prime account yesterday and they came today! Holy crap that is fast! Thanks, snister!*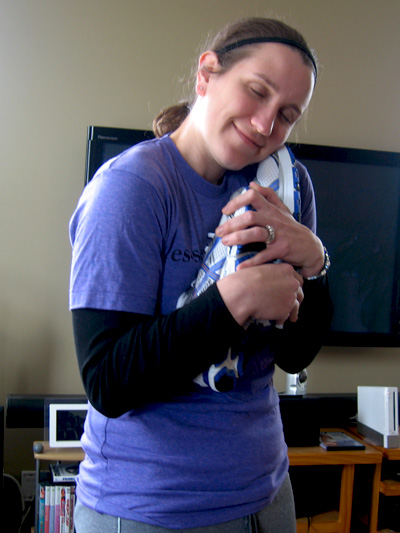 I love new running shoes! How often do you get new running shoes? I have been rotating between two pairs at a time. This is my third pair of Asics Gel Cumulus 12s. I got the lavender ones this time.
Ooo, and know what else I love? Working from home and dressing like a bum! Oh yeah… sweatpants all day long, baby!
*No Dad, I did not misspell "sister" – that is a word that Christina and I call each other.
By
30 Responses to "Friday Question #154"