When I found out my brother's wedding was today I immediately checked to see if the Fools 5K was today – I ran it in 2007 (in 30:30) and it is always around April 1st (hence the name). I found out it was today and signed up, and decided I would only run it if I didn't have anything wedding-wise going on. Well, as you can guess from the title, I was able to run!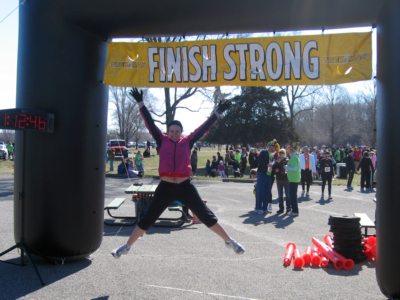 I wasn't sure if I wanted to run competitively or just for fun. The field was pretty big – over 800 registrants (60% increase for this race from 2010) – and I haven't been training for this 5K specifically. But you know me. I went all out.
Long story short? A classic case of starting too fast and finishing slow. BUT, I did set a new PR of 23:53. That is right! One whole SECOND off of my previous PR!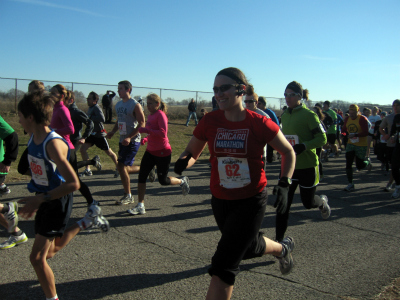 My goal was to run 7:30s. Here is what happened (Garmin stats here):
Mile 1: 7:10
Mile 2: 7:37
Mile 3: 7:55
Mile 3.16: 1:07 (6:51mm)
Average Garmin Pace: 7:32
Average Race Pace: 7:42 (I ran too far off the tangents)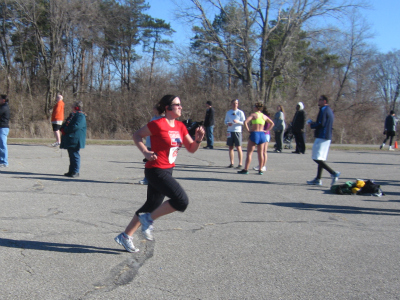 I felt really strong mentally during this race, and was pushing it hard… until I hit 2 miles on my watch then made a right turn and saw the 2 mile sign at the turnaround (going back the wrong way). The sign was misplaced at 2.4 miles and it was all I could think about – the course being long. It wasn't, but it really messed with me. I need to work on that!
But, I still did well! I placed third in my age group, and 93 out of 700 or so racers.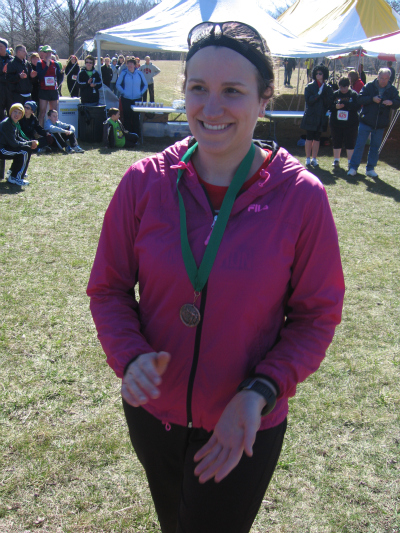 I didn't expect anyone to come, because of the wedding being today, but my aunt, Sue, and Steven came with me, and my dad showed up and surprised me! I was excited they were all there!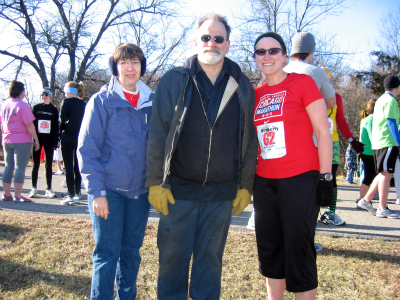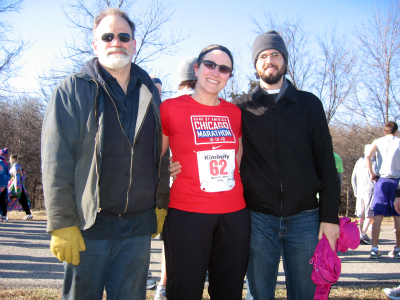 Originally, my cousin's boyfriend was going to run this with me, but a few days after he signed up, he tore the ligaments in his ankle playing basketball, and now he's wobbling around in a boot and crutches. What a bummer! It would have been fun to run together!
I should note, it was in low 40s and sunny for this run. And it's going to warm up to the 50s! A perfect day for a wedding!
Other notes from the run:
They put our names on our bibs. Love that!
I need to learn to run tangents. I actually ran 3.16 and probably took more than a second off my PR!
I cannot wear those capris to race. They are too big and start to fall down when I run fast!
I need to start closer to the start line for non chip-timed runs!
The stomach cramp came earlier during this run, at 1.5 miles. I was able to block it mentally, but then the mile marker thing messed with me.
By
26 Responses to "Fools 5K Race Report"