Today was the Round Lake Frosty Footrace 5K – the 5K I have been training for for 12 weeks with Britt. Britt came out to watch me run the race and run my warm-up with me. She was very in tune with my goal and we had good plans – run the first mile easy at 7:30, then 7:25 for the second and 7:15-7:10 for the last mile.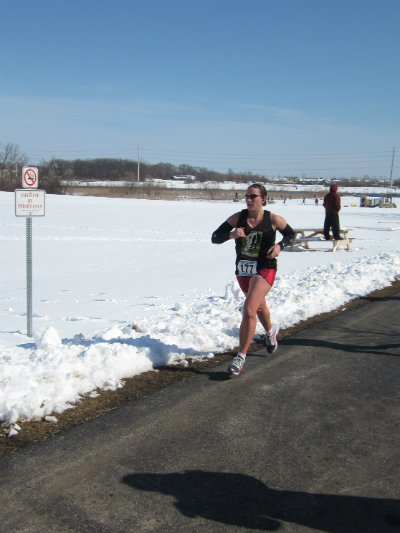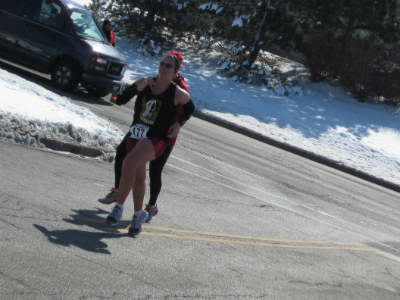 I'll cut to the chase – I did not make my goal or even PR. My finish time was 24:00, which got me 1st place in my age group and a new course record (1 minute off my time from last year).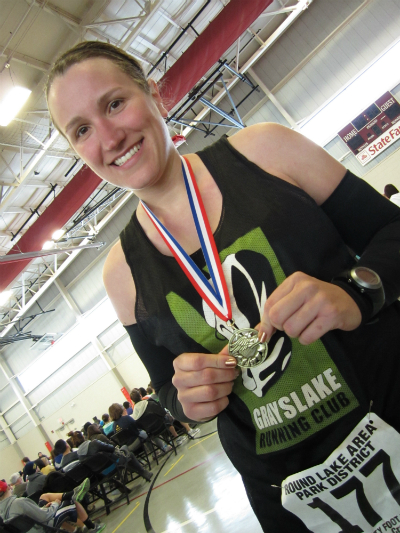 There is a lot more I could say about what I did wrong, but I know what I need to work on. I think I am also realizing this hilly course (paired with 20 mph winds from the south) is not one to try to PR on. Oops. 
I feel disappointed I did not make my goal, but only because I felt like I was wasting Britt's time having her coach me and come all the way out to watch me race! Of course, she did not feel that way AT ALL and told me so. It was just my initial gut feeling. 
So, maybe I will try the 5K again. Although, while I was running, I told myself I never would. Ha ha. 
HUGE thanks to Britt, Erin and Steven for being awesome spectators and standing in the cold and wind to watch me race! And of course, thanks to Britt for being an amazing, inspiring, encouraging coach!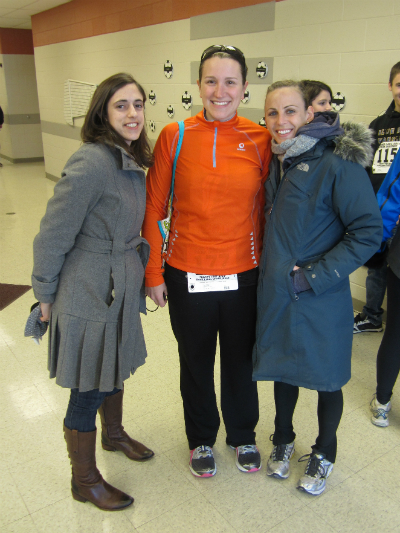 Erin, me and Britt
Thanks to all of you for your encouragement and well wishes on the race!
After the race we ate pizza and chatted at our house for a few hours. I like that part of racing!
By
47 Responses to "Frosty Footrace 2012 5K Race Report"