… is having my post ready to go in the morning.
Because Wednesday is the day I am usually in the office (not working from home) each week. And who knows what post ideas I will come up with if I wait to write until I start my working day. So far, I have been inspired to write about:
my irrational annoyance when I go to use the microwave and someone just started using it
how silly I think it is that we no longer have paper towels and paperware dishes in the kitchen
how every Ash Wednesday I am reminded that you should really, really, THINK before you speak, but that I cannot share the story why
my continuing frustration with being made to do things with which I don't agree
how I feel like I cannot be honest with my job frustrations around certain people because they will judge me for not having a traditional "architecture" profession, instead of just realizing it's normal job frustrations
Let's look on the bright side. They now carry my favorite pens at work! I shouldn't have to bring them from home anymore!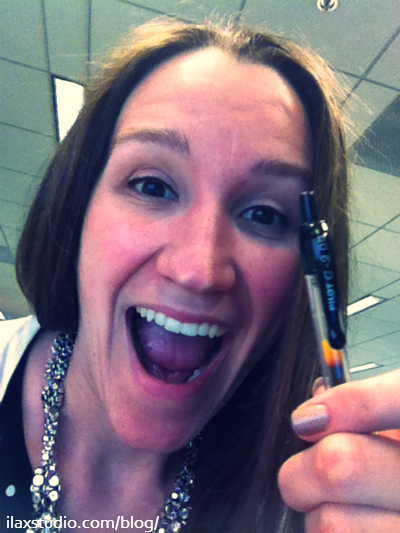 My job is actually really great. I just need to vent sometimes.
Do you try to avoid writing about work "stuff" on your blog? Are there things you want to blog about (work-related or not), but can't?!
What blogger can answer no to that last question? Hee hee.
By
52 Responses to "The key to successful blogging on Wednesdays…"