How do you share your calendar/schedule with your family… if at all?
Gosh, I swear I have asked this before! It's a very interesting topic to me. I put a lot on my schedule and want Steven to know where I am and what I am doing. 
We have a dry erase board in our kitchen. I am the only one who uses it. Ha ha.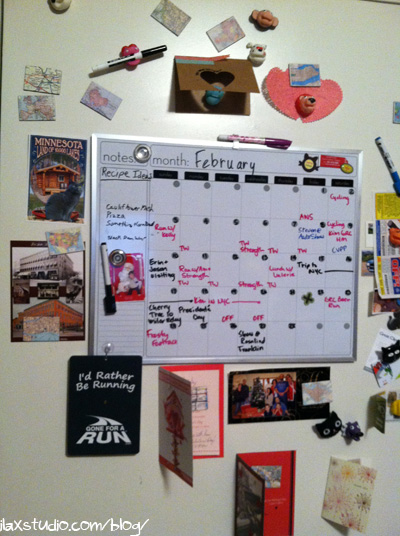 So we rely on google calendar. We both are big google fans, and use google for work and personal use, so I have shared calendars that Steven can see – Exercise and Social Appointments. And we also send each other invites for appointments as well. Are we super dorky? Or do other people do this too?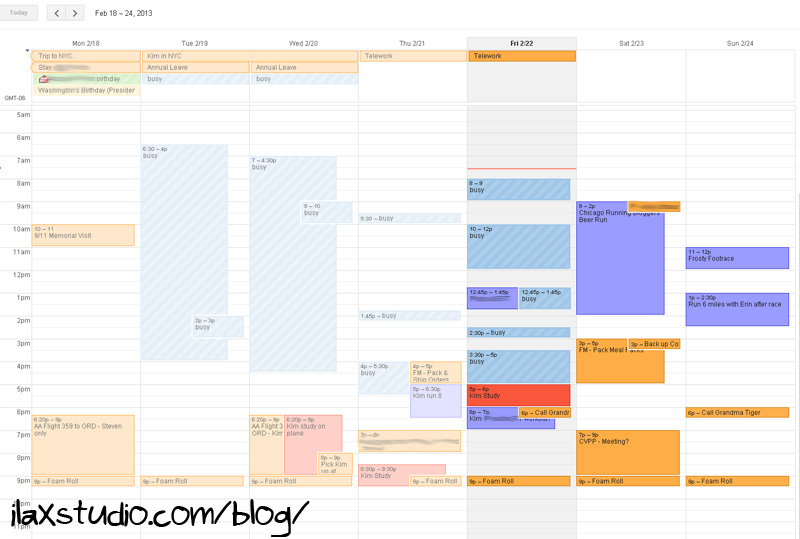 Work items in light blue, exercise in dark blue, social appointments in red, regular appointments/reminders in yellow. 
By
33 Responses to "Friday Question #228"