I'm having a moody end of the week, then felt especially odd after seeing the results of a horrible accident on my run this morning… so when my run was over I decided to cheer myself up by getting a Starbucks drink and "paying it forward" to the car behind me. You know, paying for their drink, too. Have you ever "paid it forward" like that?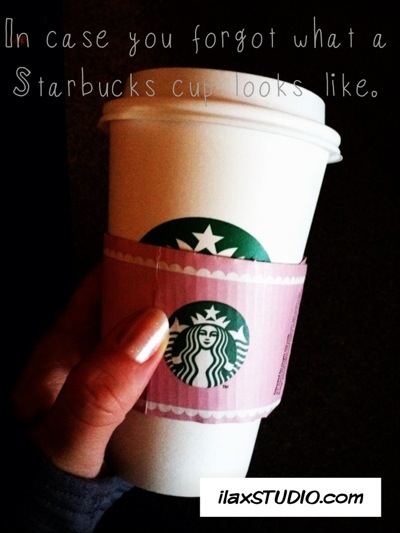 The barista was super excited I was doing this. "Do you know them?" "Oh, you are just doing this to be a sweetie!" "You are such a sweetie!" "This makes me so happy! You are our second car today to do this!" "I am probably more happy than the person getting the free drink." "Thank you!!!"
Ha ha. 
So I left hoping that doing that for the car behind me made them feel good and have a good start to their day. It made me feel better, like I wanted. 
Then I was all wait a minute…
I walk by people asking for money, every time I go to Chicago… and I don't give anything to them. Yet, I choose to encourage someone's expensive drink habit (I am definitely guilty!) by paying $5 for it? Hmm. 
It's two different things. It is. But I guess it just made me think I should be kinder in all aspects of my life. 
By
34 Responses to "Did I really just "pay it forward"?"