The Frosty Footrace is typically my only "goal" 5K race of the year. I typically train for it. Or, at least have taken off some weight so running fast doesn't feel so freaking awful.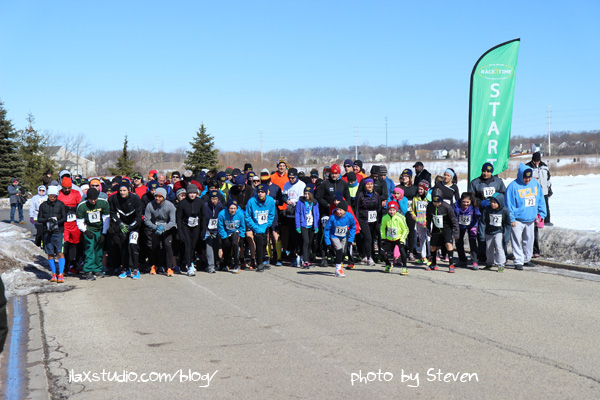 Ha! Not this year, though! I was in no way prepared to "race" a 5K. No way, at all. I was dreading the race most of the week, and feeling disappointed in myself, both of which are unusual for me. Note: it probably doesn't help that a lot of work stress has been seeping in to my weeknights and weekends and I am very NOT chill lately.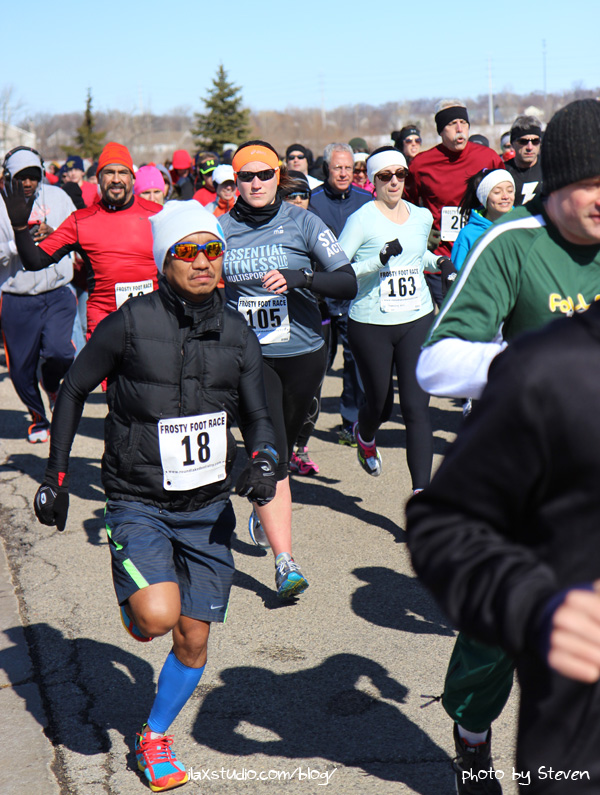 But I gotta run it, right? It's in my town, and the field is so small I usually place in my age group*. And I had signed up back in October or something silly. And Erin was coming from the city to run it, and a few people from Efit (and my running club) were there as well. It was nice to visit with everyone!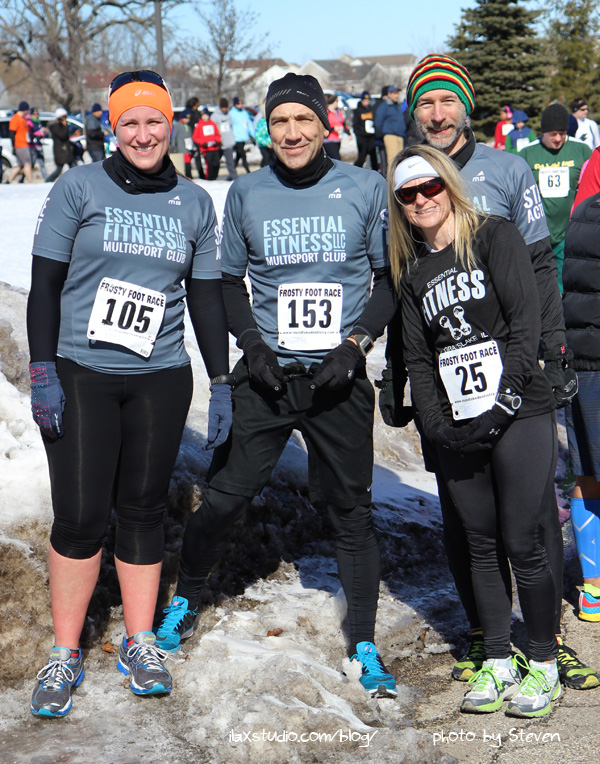 So, I tried to find the least painful way for me to "race" this 5K (read: maybe still have some hope of placing – because when this type of race is your only chance to place you feel like a putz if you didn't "push it"), and decided intervals would be the way to go. I figured I would be faster, overall, if I gave myself little breaks from the speedier parts of the run. Plus, I hadn't done intervals yet last week.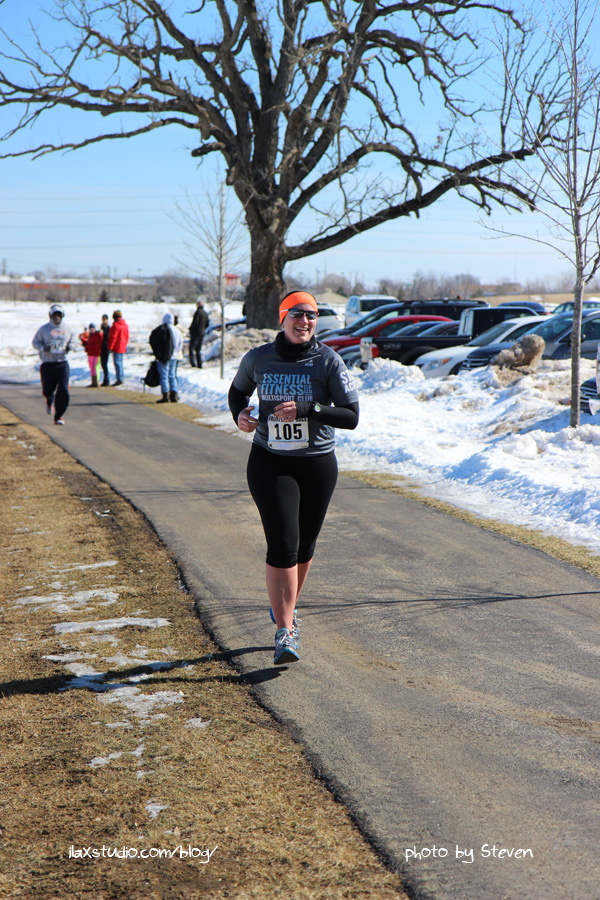 It sort of worked! I ran 8x400s with .15 mile recoveries. The intervals were all over the place (thanks, hills and diminished VO2 max capacity), but it got me to the finish line in 26:48, which surprisingly, was first place in the 25-29 age group. Ha! All the 30-34 age group placers finished in front of me, so if I want to place next year (I'll be 30), I better run closer to what I did in 2013 – 23:27! But, cough, that would require training, cough cough. We shall see what state of mind I am in next year!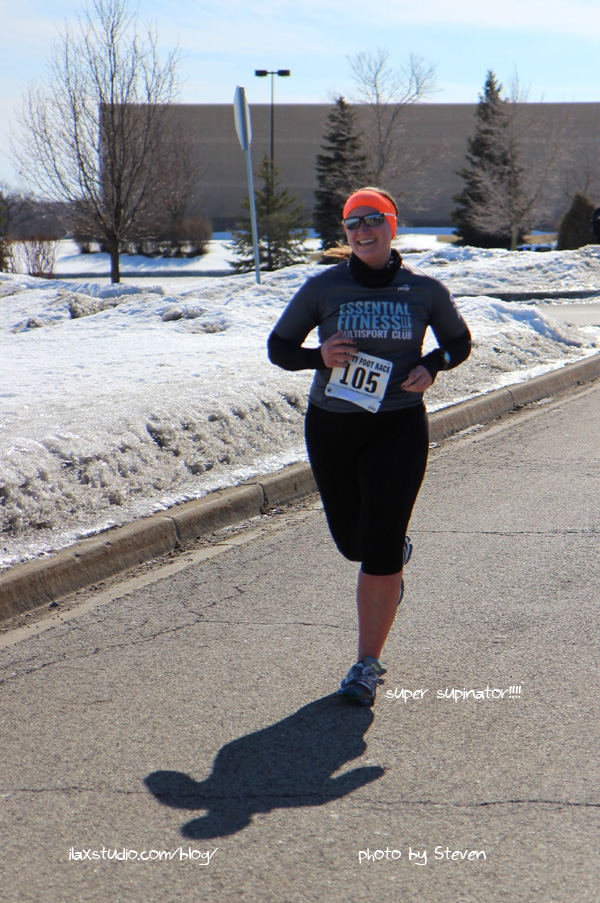 Enough with the whining! I am grateful I can run, at all, and it's fun to get an age group award. 
It's time to throw this race some props. This is my sixth year running it, because I like it so much! It's put on by the Round Lake Area Park District, and proceeds benefit programs for the area! The race is inexpensive ($20 pre registration, $25 day off), the set up is great, they do five year age groups with awards in 1st-3rd (along with overall), the serve warm soup after the race, volunteers are fab and… it's less than a fifteen minute drive from my home. The race goes along a commercial drive, through a neighborhood, on a paved trail, and back on to the commercial drive. Even though there is potential for treacherous conditions with the race being in the end of February each year, they do a great job clearing snow, and putting salt and sand down. 
And I love that in the last three years they have switched from giving out a long sleeved tee to a stocking hat. I don't need any more race shirts. Funny though, I was complimenting them on the hat versus shirt thing yesterday and one of the volunteers was like "I wish we still got shirts!" Would you prefer a stocking cap or a long sleeved cotton shirt for a winter race?
Another cool thing they did this year, to celebrate the park district being around for 40 years was hand out an award to the runner in 40th place! Fun!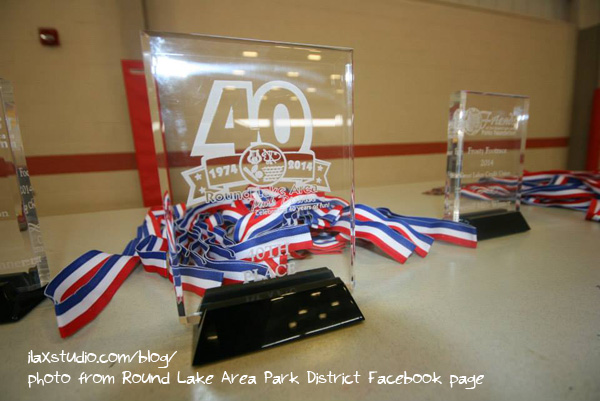 And! Super heroes were there to promote a race they are having in September. The kids really seemed to get a kick out of that (I am a bit bummed I missed a photo op with them before the race – they were gone when I finished).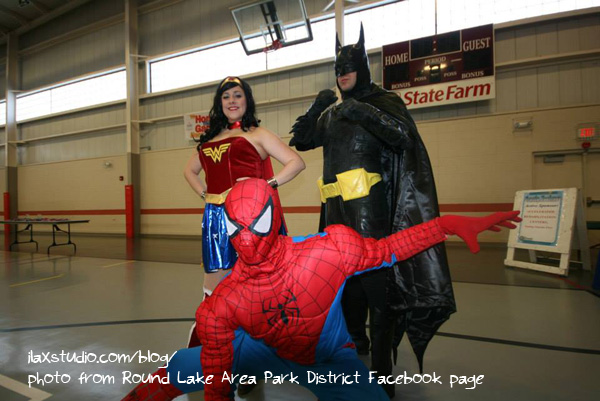 There are only two "bad" things about this race. 1  – it starts really late. It used to start at 11:00 and they moved it back to 11:30 this year (there was supposed to be a youth race at 11:00 but they didn't have it due to enrollment, I think). So close to lunch, and it kind of takes a chunk out of the middle of your day! But it's close to home, so whatever. And 2 – there are hills on the course. Ha ha ha. Just makes the 5K race effort even harder. And even cooler, that it was a PR for me, when I ran it last year!
*And we all remember what happened last year… Ha! That is all I am going to say about that!
By
36 Responses to "Frosty Footrace 2014 5K Race Report"