How do you keep track of all your passwords? Do you make your passwords super complicated and change them often, or use the same ones over and over?
Hopefully, none of your passwords are on this list (pdf here)!
At work, I have to use many different applications that require many different passwords that be changed frequently. My favorite is the one that has to be at least 16 digits, changed every 2 months, be completely different each time, and contain capitals, characters and numbers. 
Fun times. 
This has caused me to create some super random passwords that mean nothing at all. They are just sequences of letters, numbers and characters. Which, has actually been a good thing, because it's gotten me in to the habit of using completely random passwords for personal stuff, too!
But I still have to keep them jotted down somewhere for both work and personal, which I know is a bad, bad habit!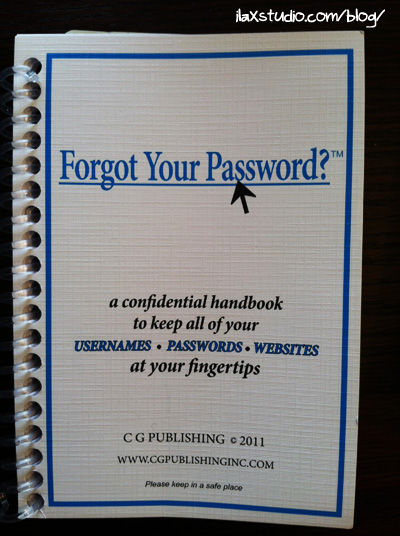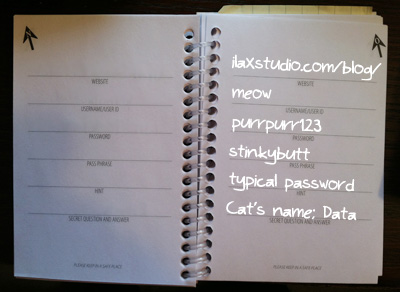 By
23 Responses to "Friday Question 250"