Yesterday my Facebook feed was filled with cute pictures of people's children going back to school.*
Think about this, guys. Yesterday was August 13th. 
THE THIRTEENTH. 
As in, "why the heck are these kids going back to school so early?!"
Ha, I'd be lying if I said I wasn't happy that school was back in session and it means our neighborhood might be a bit quieter during the day (read: won't have to hear bouncing basketballs all day), but DANG, it seems early. 
When you were in school, when did you typically "go back"? Parents, does August 13th seem early… or not early enough? (Ha ha.)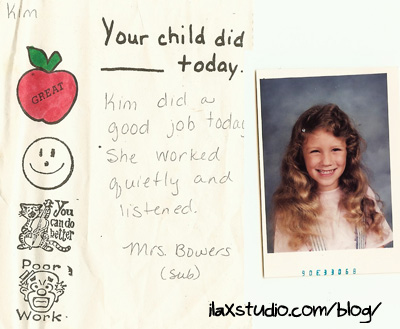 I think that is the last time anyone has referenced me as being "quiet."
Where I lived in Iowa, it seemed we always went back the week before Labor Day, and that school always started in late August. I associate the start of school with my snister's birthday, which is August 25th. And it was the same in college – the week before Labor Day. 
When I was in school, I would get really sad about going back. The other night I was telling friends how nice it is not to have that "end of summer" dread anymore. I think I just struggled with the change of routine. It's better now that I just do something I dread all year round (juuuuuuust kidding!). 
*Which was a nice break from all the news/status updates about Robin Williams. Not that it is bothering me, but just that seeing it all is making me feel very overwhelmed and sad. 
By
32 Responses to "Too soon?"