It's hard to believe that a week ago today I was on the beach! It feels like it was such a long time ago!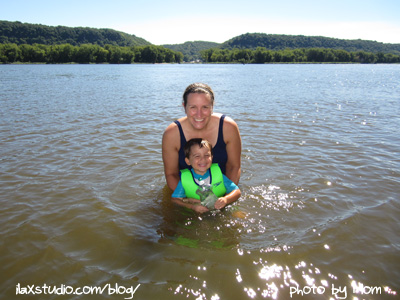 Gosh, we had a wonderful day on the river. Since it was a Tuesday, there was hardly anyone out. We had the beach to ourselves, and the water was super smooth – perfect for jet skiing (or if you are my husband… too boring for jet skiing without any waves to jump, ha ha)! The skies were clear and the air and water felt fantastic. I did NOT want to leave and go home. Hee hee – I never want to!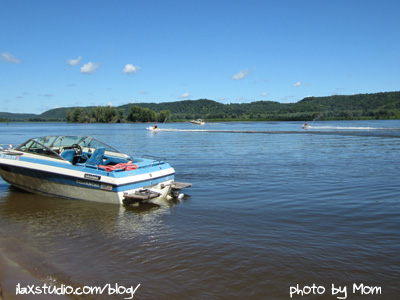 But it was really the perfect way to "end" summer. 
Do you have an event that feels like it marks the end of summer?
When we go to the Mississippi River for Labor Day, it feels that way to me. I know that after that, I probably won't get in to a body of water again until the next year, and summer is all about swimming and the beach to me, so when I know I've had my last time in the water… I am ready for summer to be over. Bring on the cool temps!
Ha ha, when I saw my mom in July at the dragway, she was saying how excited she was for Gina and family to visit for Labor Day… but that she was sad at the same time, because that would mean summer is over. I told Gina that and she said "We're the Summer Enders!" Ha ha. Then we would joke about how the "Summer Enders" were coming. Hey! They can end my summer each year, if they want!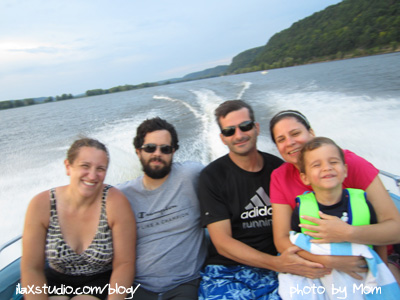 Until next year!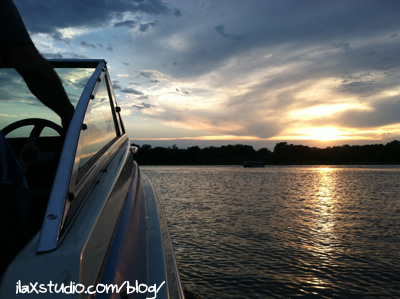 By
11 Responses to "Summer Enders"