Another bad cat mom moment!
I was excited when I saw tulips at Aldi* for a reasonable price this weekend.
And I was super impressed with myself for tying a bow on the vase and making it look festive.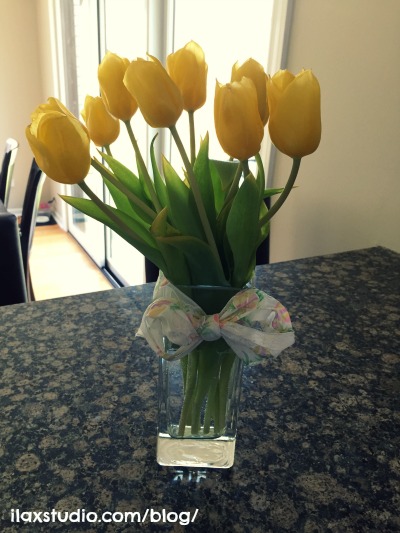 A few days later I was thinking "Wow, the cats haven't even destroyed them yet!" (As you know, Data likes to rearrange flowers.)
Then I googled "tulips and cats" and realized they were poisonous for cats. Oops.
Now the tulips are making the cat-free garage festive! Ha.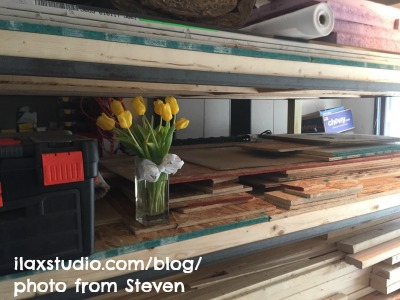 (What are they sitting on in garage? Steven built a storage unit to hold all of our building supplies on! Now I can park my car in the garage! Yay! Love my handy husband!)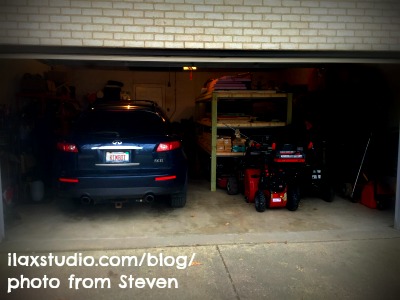 *OMG though this tag. IT IS NOT "ALDI'S"!!!!!!!!!!!!! Ahhhh.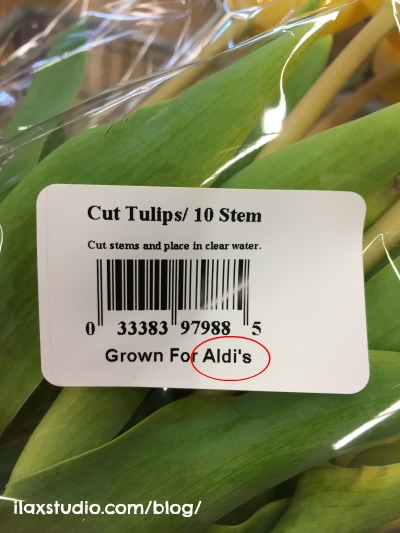 By
17 Responses to "Bad cat mom ii"