Running's been feeling stale lately, and I thought I needed a change of scenery. Or something different to listen to (or nothing to listen to at all). Or more focused workouts (less junk miles). Or, gasp! – someone to run with.
Then it was in the 50s with a low dew point this morning and my run felt wonderful.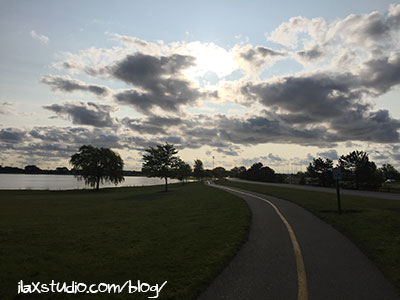 And I remembered, duh, it's the end of August. I feel this way every year, at this time.
Then we have some rare cool August days and I get excited for fall, and it doesn't arrive until mid October. Ha.
But the reminder it's coming is nice.
By
18 Responses to "It's coming"