We were hanging out in the living room Sunday night when Steven says to me "Did you just see something fall on Chewie?"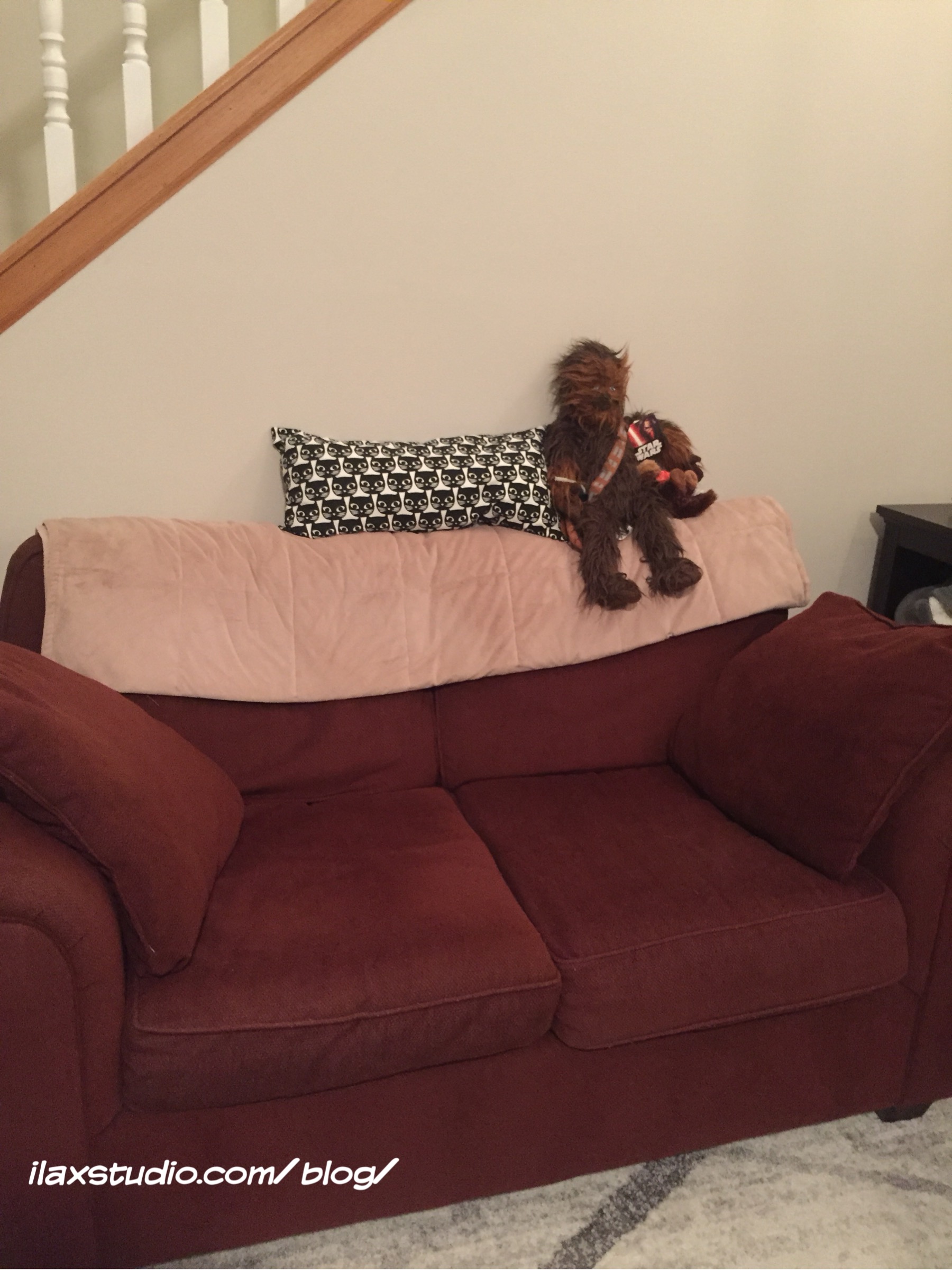 Chewie usually sits on the back of the loveseat
I didn't see it. He went over to investigate, and returned with "umm, I think that's for you."
I grabbed a tissue, thinking his "that's for you" meant it was a spider (Steven doesn't deal with spiders).
But I didn't need a tissue at all. It was just the MBP bracelet. It was wrapped around Chewie's wrist, and the movement of it popping open made Steven think he saw something falling.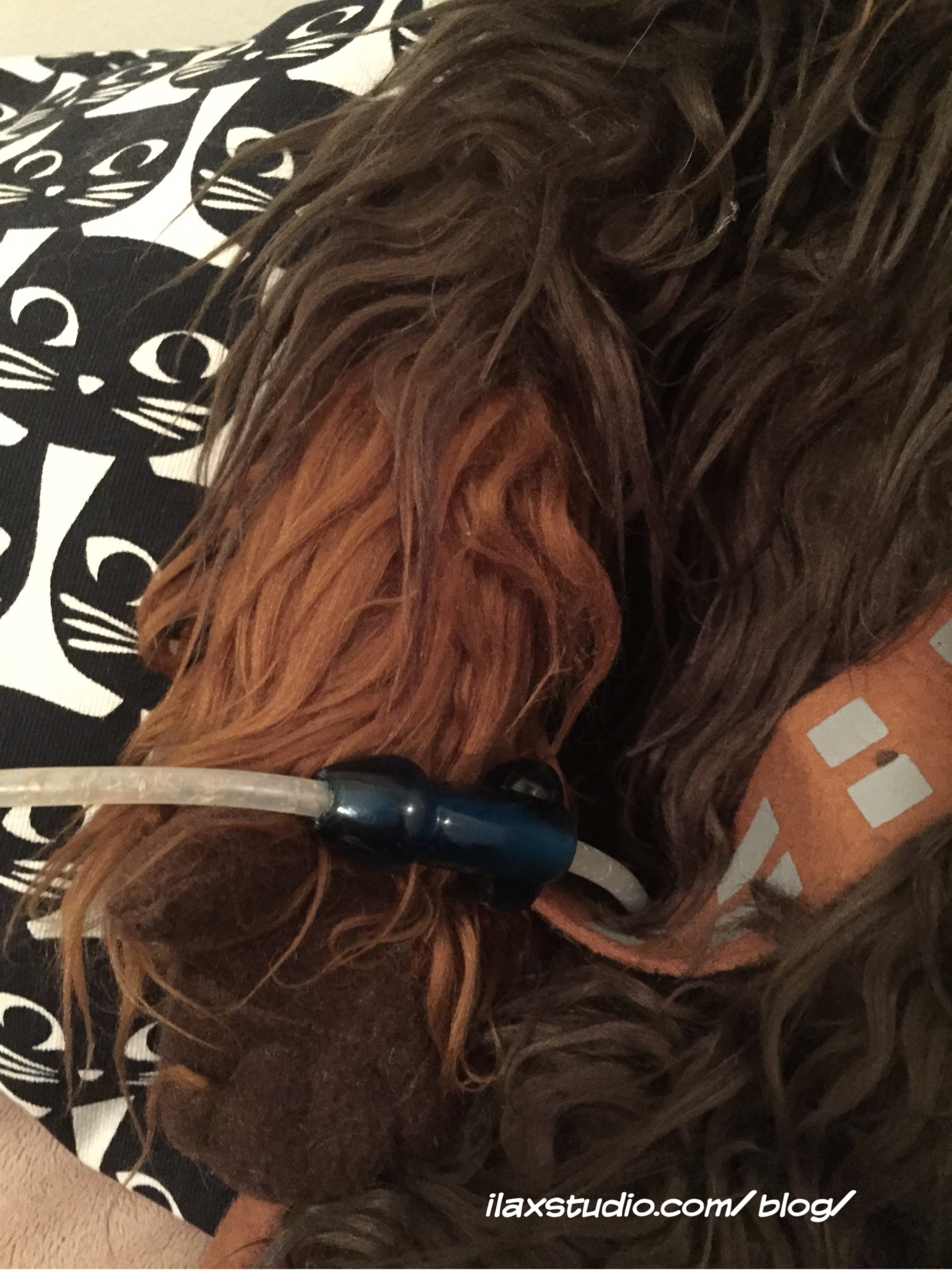 Ha ha ha. So, yes, three+ years* later, my mom, snister, and I are still pranking each other by hiding this bracelet somewhere when we see one another (see the story of how this started here).
I actually figured it was at my house, as my snister very recently pranked Mom with it, and I knew it would be fresh on Mom's mind. I was searching for it after my parents left on Sunday. I'm happy it wasn't somewhere completely obscure, and we found it quickly!
And now, it's my turn. Muah ha ha.
*During the span of this three years, the original bracelet was lost. End of our fun, right? Not so fast… Dad bought a laptop bag at a garage sale, and lo and behold, what was randomly in the bottom of it? Another MBP bracelet. What are the odds?! I am not sure if this is the original (kind of looks like it, although an Alaska keychain was added to that one at some point), or the new one.
By
14 Responses to "A short search for something VERY important"