I forgot to mention in the post about my family visit that Snow was being a complete lovebug around my dad, which made me so happy! Data hates my parents, and Khali hides under the bed when they (everyone) visit(s), so it's nice to have one cat be social and sweet.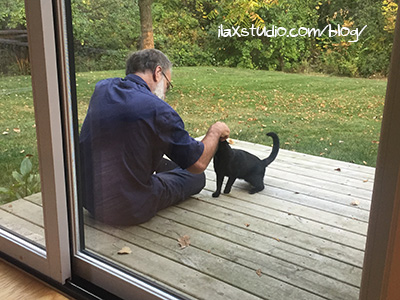 Besides expecting to find the MBP bracelet when my mom visits, she always leaves little notes for us to find too. I love it!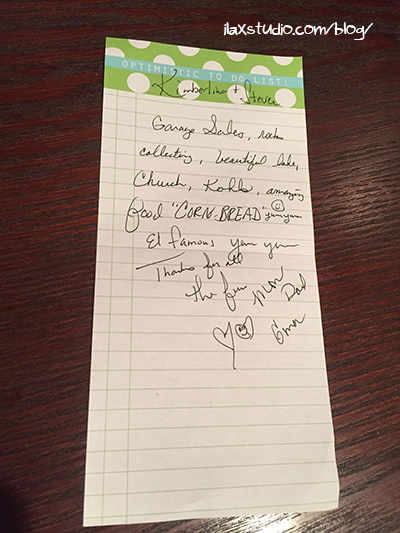 Since we moved a year and a half ago, we only had two of our nice knives out of storage (and a block of steak/random knives). Last week we got the rest of our knives out and hung the magnetic rack up. I am thrilled to have those two knives off the counter (where they lived while they waited for the magnetic rack to arrive), and the rest of them out to use! Hurrah!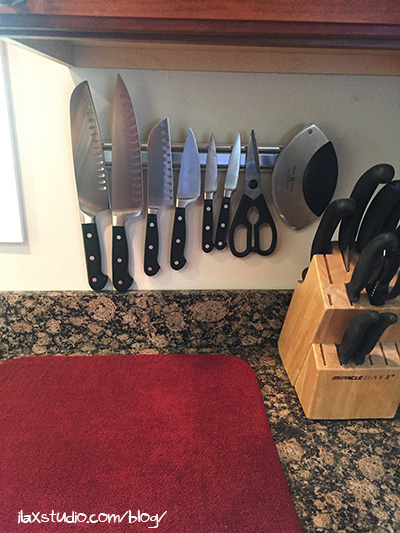 I started a new position at work this week and had to get a mega laptop to run all the programs I'm using. It's so much bigger than my old one that I have to move my watch way down my arm so it stops hitting the keyboard. Ha ha! Data had to check it out right away (and wasn't impressed):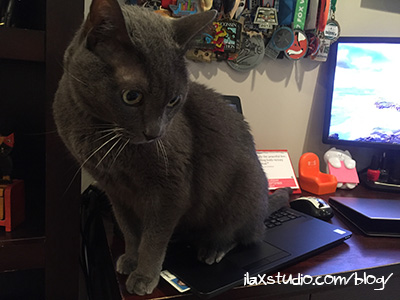 As a result of starting a new position, I am completely brain-dead and exhausted from learning so much this week!
By
4 Responses to "Random Thoughts Thursday 149"