99% of the time it's easy for me to make decisions*. I either go with my gut, or have lots of good research to go off of (thanks, Steven!).
So when I do have to stop and think about something, and actually make a pro/con list? Ugh.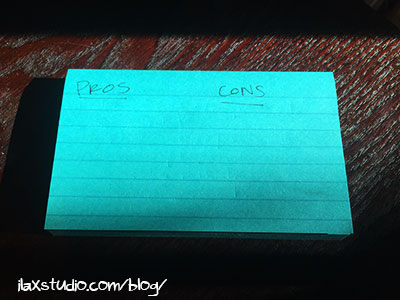 *Now, whether they're good or bad…
---
Oh, Khaleesi (Khali). Sometimes she's a bit of an escape artist. We opened the door this morning to tell the chipmunks to STFU, and Khali ran right out. She does this from time to time, and always (so far) comes back, but it still makes me a bit nervous. (Also, Snow makes me BONKERS when she's trying to come back, because he usually chases her off when she gets close to the house. What a dick.)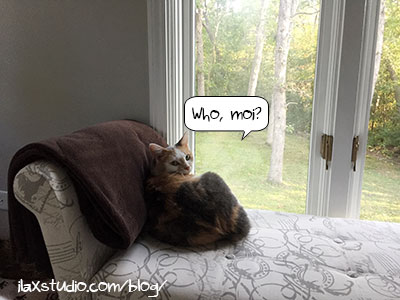 Edited to add: Khali returned home just before noon.
---
I had to provide my social security number to someone at work today and I asked if I could call to give it to them. They were like "sure, whatever makes you comfortable." Ha. Maybe I am odd in that I didn't want it in an email? I mean, email should be secure. Should…
By
10 Responses to "Decisions and the escape artist"