Last weekend I was driving on the two-lane highway I live off of AND I SAW ANOTHER RUNNER.
WHUT.
I am not the only fool who runs on that road?! It's not just me?!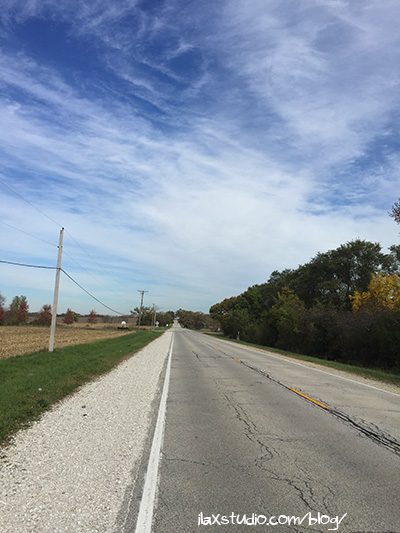 I was so excited. I wanted to pull over and run over to them and say "I run on this road too! Isn't the shoulder horrible?! What's your name? Where do you live?"
Ha. I obviously didn't do that, since that would be freaky and weird. And I am not that crazy.
But! Today when I was running, I saw this person again, also on foot! I stopped and said hello, asked where she lives (close to me), and she mentioned what she was training for, with her sister (who also lives close to me). Then we said goodbye.
And immediately I thought "I should have asked her name!" "I should have asked if she ever wants company on her runs!" "I missed my opportunity!"
And then I kept running and thinking about it… I used to run with people a lot more than I do now. I had standing running dates a couple of times a week. I got out of bed early for run dates. I was a morning runner.
I get more sleep now. I run whenever I feel like it. And I don't run as hard as I do with another person, that's for damn sure.
I was still thinking about it when we passed each other a second time (!!!). I could ask her name now, I thought. Ask if she's ever looking for company…
She passed and said "See ya next time!" And I responded with an enthusiastic "yeah!"
So… yeah. Maybe next time.
But it does feel good to know I am not the only crazy running on these roads.
By
6 Responses to "It's not just me!"