(about my sense of humor)
Remember when you were a little kid, and wanted to say a bad word, but didn't want to get in trouble, so you'd say one half, and your sibling would say the other?
"Shhhhhhhhhh…"
"itttttttttttttttttttt!"
No?
Just me?
On Friday, my brother-in-law responded to an email I sent him with "booo." I hope he understands my response of "bsssss." Ha ha ha ha. Ha.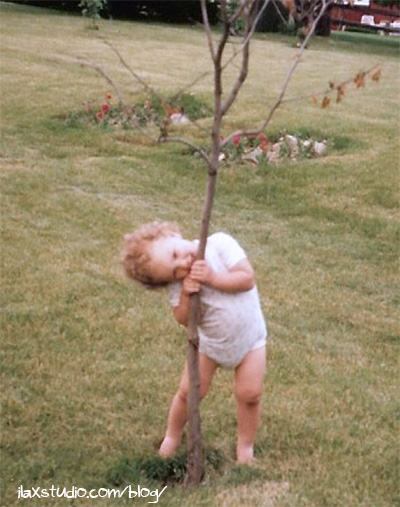 I was looking for a photo of me and my younger brother, who I'd often do this with, but my box of old photos is MIA. So you get this photo of young Kim (too young to be saying bad words with her siblings) instead.
By
3 Responses to "Nothing's changed"