Today is my eleven year runniversary – it's eleven years since the day I started running!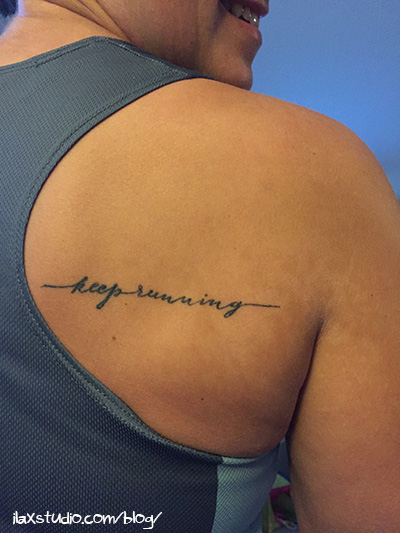 The tattoo I got in 2014 to celebrate running
I started running to lose weight, like many do, and continued to do it for the enjoyment and stress release. Running is so ingrained in my life now – I feel grumpy if I don't do it. Even if I am not racing, or running very long, far, or fast, I am still out there almost every day.
So let's celebrate! I will be giving away an $11 Amazon giftcard (get it, a dollar for each year?) to one person! (not sponsored, this will be from my own cashola)
$11 Amazon Giftcard GIVEAWAY Rules
One reader will receive a prize.
REQUIRED to enter the giveaway: leave a comment telling me what you like to do for exercise.
BONUS extra entry (can be in same comment as required entry): tell me your favorite new film from 2017.  
This giveaway is open until 12:00 PM CST on Sunday November 12. I will announce the winners on Sunday November 12 (in the training recap post).
Random.org will pick the the winner.
This giveaway is open to all readers, in all locations.
By
18 Responses to "[GIVEAWAY] 11 Year Runniversary!"