Ha ha ha, I meant "revolting against me" but "revolting" as an adjective works too!
It's been in the 40s and 50s here lately and I've been enjoying wearing shorts for my runs!
My legs however, have not been.
What started as a tiny red spot on the inside of my right knee, has now spread to cover most of my entire lower legs. SEE PHOTO HERE (I did not want that photo to be what shows up on Facebook and in Feedly, ha).
It really itches, and is irritated if something touches it.
I am not sure if it's windburn, dry skin, a reaction to chlorine (I swam yesterday), or a reaction to the stuff I put in my baths. Or a combination. I've had patches like this on my legs before, but never this much!
Whatever it is, OUCH!
I am going to wear tights for my run today. And maybe put vaseline on my legs. An obviously stop with the baths.
Unrelated photo of Khaleesi enjoying the fire with her mouse: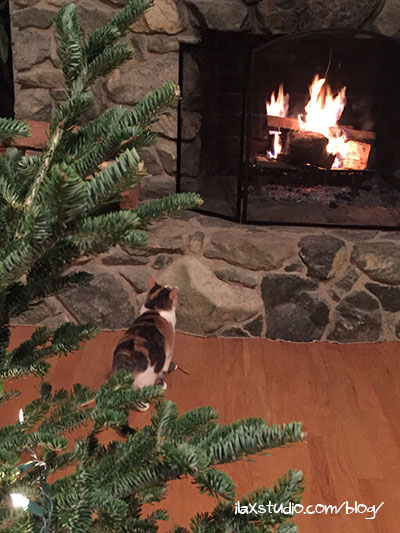 By
16 Responses to "My legs are revolting"