How is the holiday already over? I don't want to go back to the daily grind <— said everyone.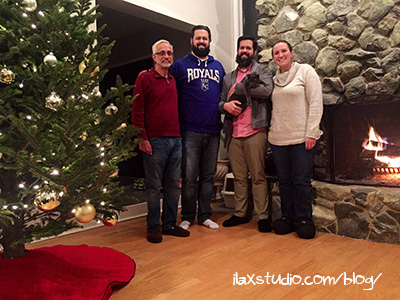 We had a wonderful Christmas celebration with Steven's dad and brother. We ended up getting a few inches of snow here Christmas Eve, then the temperature dropped quite a bit Christmas Day (and today!), so we stayed warm camped out inside the house!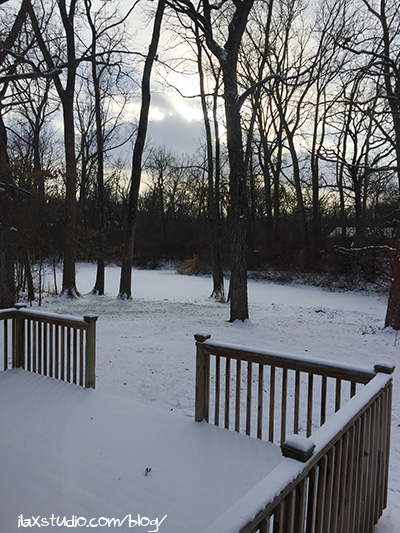 A white Christmas after all!
I mentioned my brother-in-law, Andrew, and I had an ongoing joke that all gifts were going to be porg-related. After I saw Star Wars: The Last Jedi and thought the porgs were adorable, I said to Steven, "I hope Andrew actually does get me something porg-related!"
Oh, he did.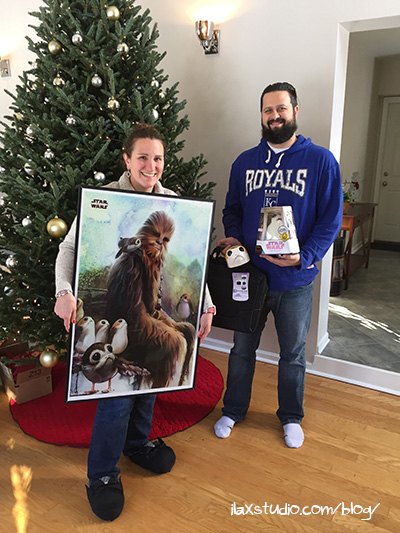 Porg poster, porg pin on briefcase, porg mug, and porg on board.
That poster was the first thing I opened, and I said my Christmas was pretty much complete, right then and there. What else could I possibly NEED?
I should probably actually put ornaments on the tree next time… it looks a bit bare!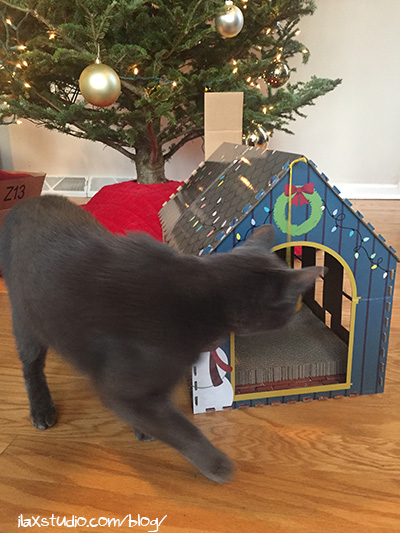 Santa brought gifts for the kitties, too! Khali hid under the bed most of the visit. Sigh.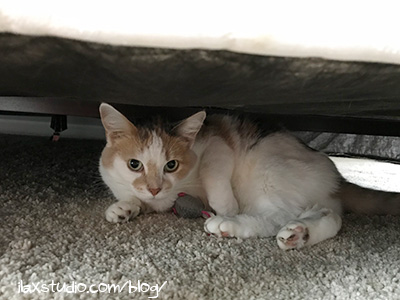 No porg-related gifts for Steven (or his dad)! I had been stoked for a few months to give Steven this custom illustration of our house I ordered from Cape Horn Illustration, and Steven really liked it, yay!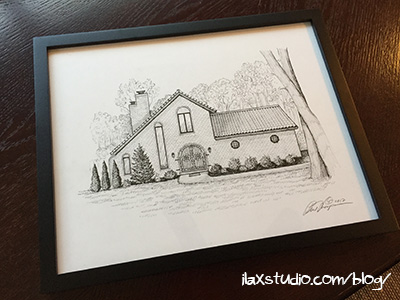 We had lots of jokes about eating porg too… we even did porg two ways at dinner! Hee hee.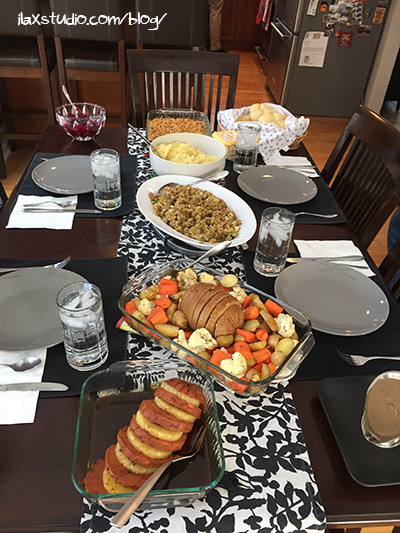 In reality, we had a Tofurky roast and a ham, and the ham was a surprise hit. We made it with pineapple and weren't sure how it was going to turn out, but we both really liked it! I was all about the mashed potatoes though. AND PUMPKIN PIE. Nom. We didn't make a pumpkin pie for Thanksgiving, so I've been craving it since then!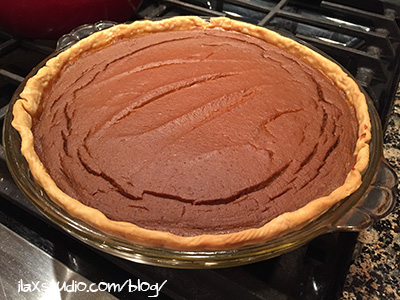 Gah, just writing about this food, I want to eat it all again. It's lunchtime as I write this and my stomach is actually growling, so that's a good sign – I wasn't sure I'd be hungry AT ALL today.
What a fun visit! And now it's two and a half weeks until our next holiday celebration /William's first birthday party, with my family. Yay!
By
10 Responses to "A very porg Christmas"